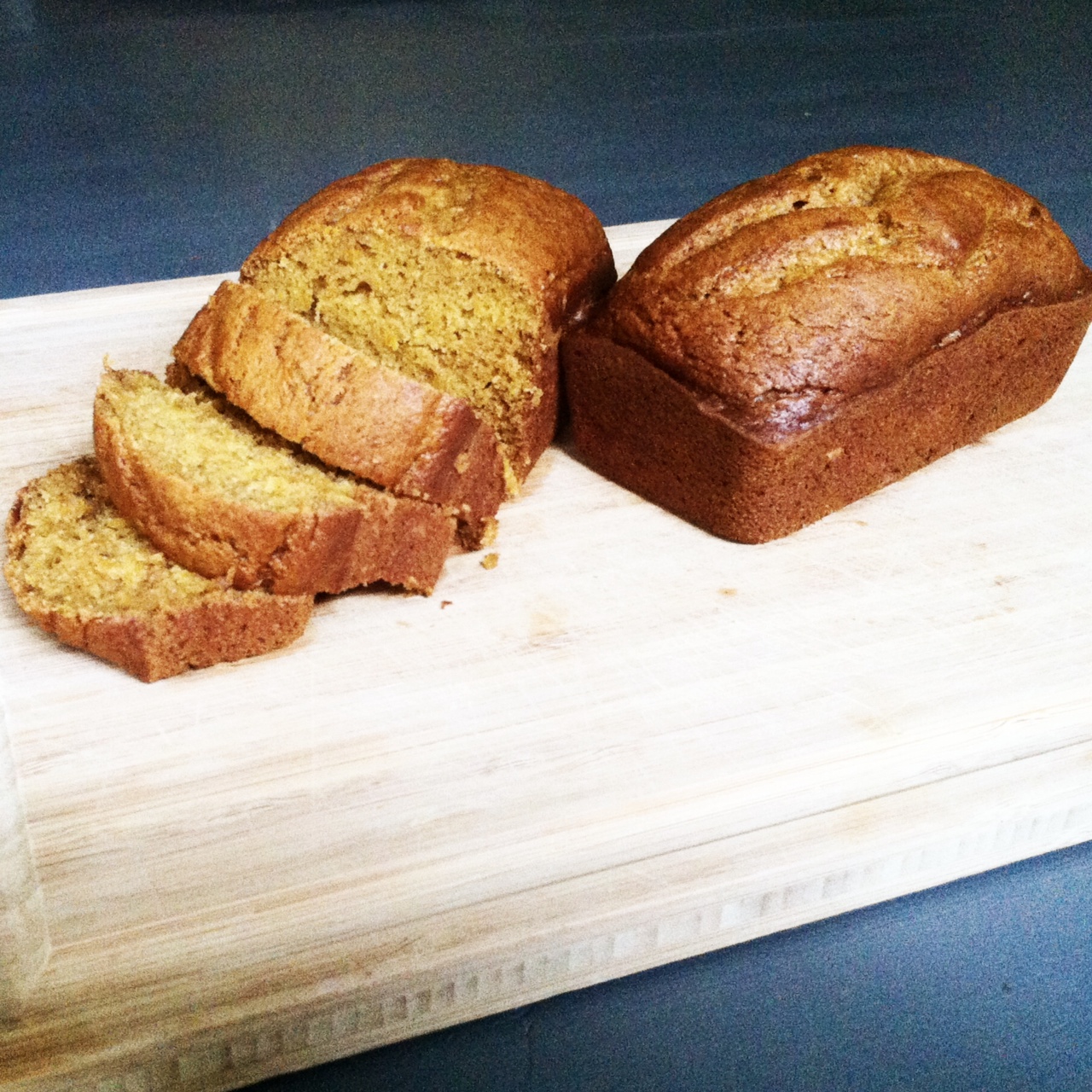 Lisa's Pumpkin Bread
3 C. Suger
3 1/2 C. Flour
1 29 oz. Can Pumpkin Puree
1 C. Vegetable Oil
2/3 C. Water
4 Eggs
3 t. Baking soda
2 T. Cinnamon
1 t. Nutmeg
1 1/2 t. salt
Mix dry ingredients in bowl. In a separate bowl, Combine pumpkin, oil, eggs and water. Slowly add dry mix until combined. Pour into desired baking dishes, coated with nonstick cooking spray or lined muffin tin.
This recipe makes 4 loaves (Bake at 325 degrees for 90 minutes), 6 mini loaves (Bake at 325 degrees for 75 minutes), or 24 muffins (Bake at 325 for 60 minutes. Your house will smell so heavenly that you'll probably eat a few several and be glad you made such a large batch.
I borrowed this recipe from the Kilpatrick Family while I was nannying in college. Lisa is a total whiz at getting her kiddos to eat veggies – I distinctly remember feeling guilty that her zucchini muffins had easily 4x the amount of zucchini as mine did. Admittedly THIS is not the healthiest pumpkin recipe out there… but it is delicious. And Lisa's kids love it as much as I do. Sure you could substitute applesauce for the oil or double up on the pumpkin. I also cut down the sugar a tad. But it's 100% yummy just the way it is. This is also a rather large batch – but as with most muffins… they freeze/reheat well.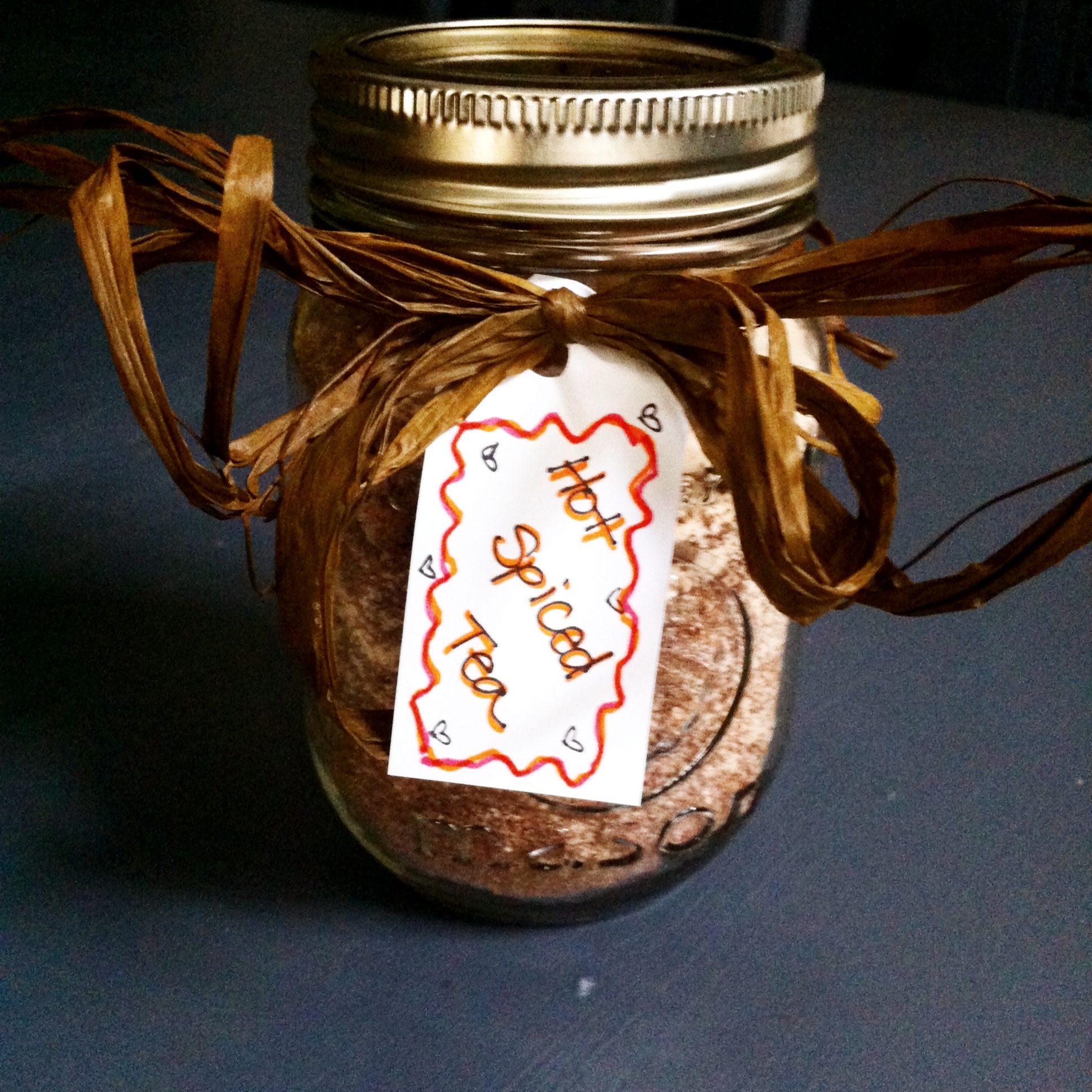 Hot Spiced Tea
1 1/2 C Tang
1 1/2 C. Country Time Powdered Lemonade
1/2 C. Sugar
1 1/2 C. Instant Unsweetened Lipton Tea (Optional: Decaf)
2 T. Cinnamon
1 t. Ground Cloves
Pinch Nutmeg (to taste)
Pinch Allspice (to taste)
Mix ingredients together in a large bowl. Transfer to air-tight container.
When ready to drink – Stir 3-4 T with hot water, stir, and Enjoy!
I'll be the first to admit that I've thrown the measurements out on more than one occasion. As long as you use equal parts lemonade, tang, and tea, you'll be good. Sometimes I even skip the suger…. Sometimes. I've had a hard time finding the tang at regular grocery stores – but Target usually has it, and WalMart is an even safer bet. This mix makes a great homemade hostess gift or just a nice alternative to apple cider.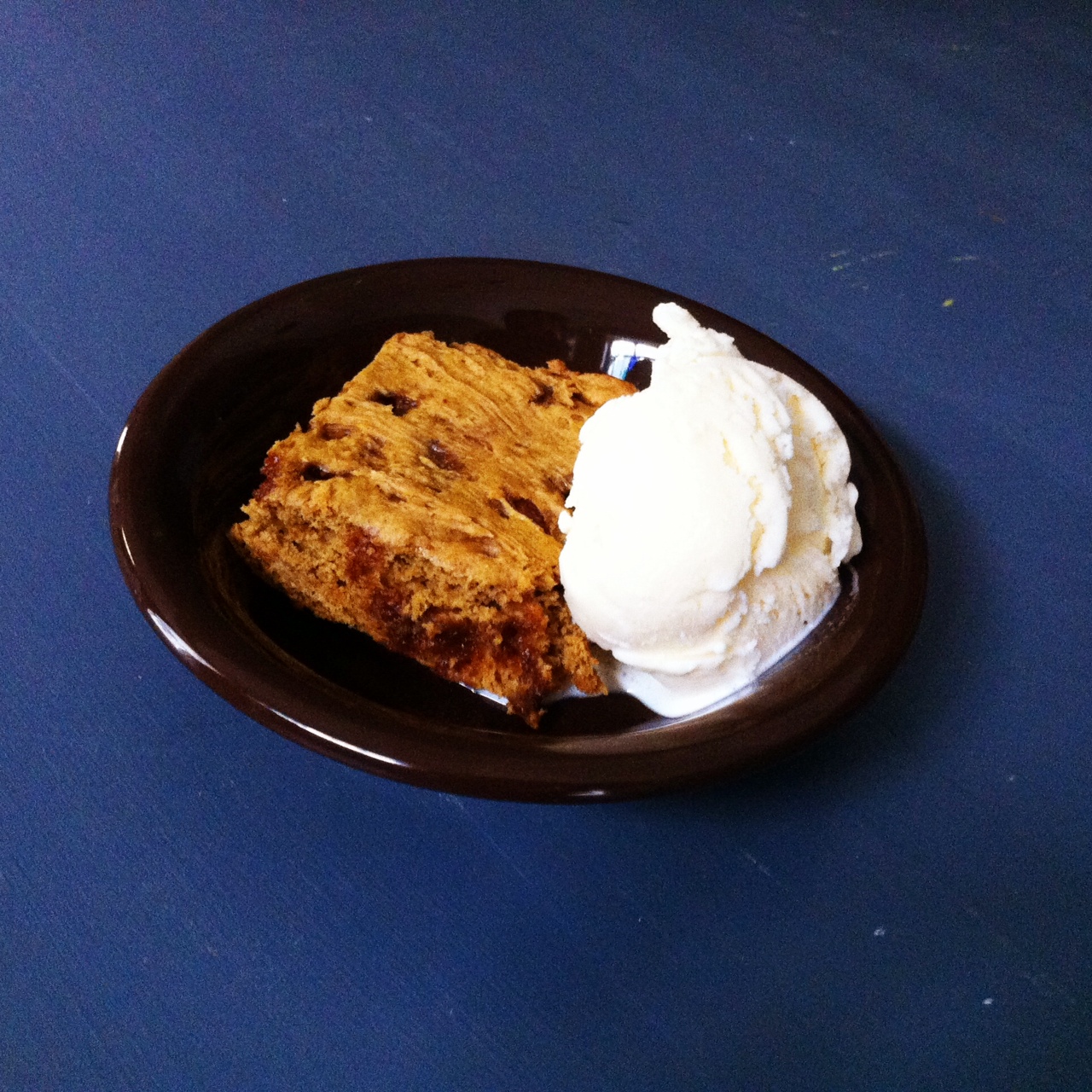 Pumpkin Spice Cake 
1 box Spice Cake Mix
1 can pumpkin (not pie filling, just pumpkin)
2 cup Cinnamon Chips
Mix pumpkin and cake mix on low speed with hand mixer, or mash with a fork until combined. Fold in cinnamon chips. Do not over mix.
Bake at 350 for 18-20 min.
Serve warm, a la mode.
OR if you're like me… make a batch on Sunday night – enjoy as dessert… then as breakfast for the rest of the week 🙂 This recipe, and similar are all over Pinterest, but it came to me by way of my mom's Texas Treasure, Mrs. Mindy Campbell.