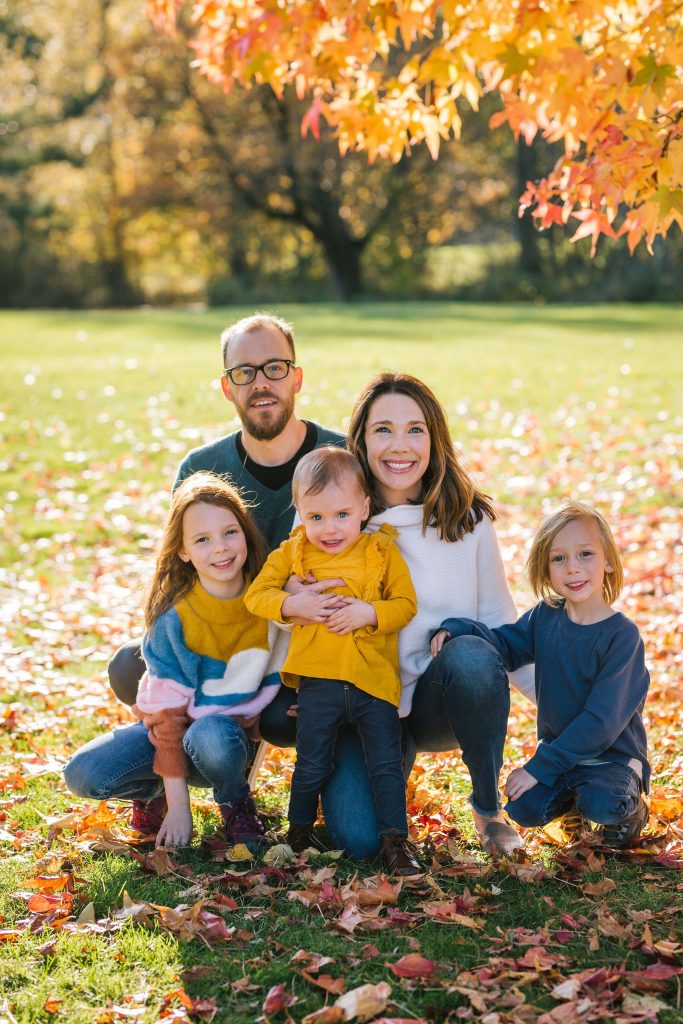 Hi there! 
Time again for our end-of-year annual recap. This accounting is never easy to compile but it's a good jog for my memory and always an exercise in perspective. As I look back at 2019, I see so much growth for our family and definitely a certain amount of chaos that has become our new normal. We shared wonderful experiences, made lots of memories with friends and family, and we are incredibly blessed to start 2020 happy and healthy!
January kicked off with a celebration of our 4th Pittlandia anniversary and having become masters of hygge we spent much of the month hunkered down with twinkle lights on, comfort food cooking (with the occasional, but necessary, Postmate delivered Pho!) and a constant queue of board games and movies.  Mamaw brought cousin Remie to visit in February, and despite Fern fighting a bizarre bacterial infection and big sis coping with a birthday party reschedule, we were able to squeeze in a couple of fun outings. Eventually, Olivia's "Chicken Art Party" went off without a hitch and we closed out the month with our first real big snowfall of the season. Olivia enjoyed an after school watercolor class and slayed her sales goal, hitting up just about everyone we know for Girl Scout cookies. In March we ventured South to Orange County to meet our new niece/cousin, the beautiful Wendy Raulston. We hit all the usual spots, Balboa to Laguna, and loaded up on Taco Loco and Portola Coffee. Townes celebrated his 5th birthday in April surrounded by his closest buddies at a vintage nickel arcade called Wunderland, easily his favorite place in the entire world. May brought drier weather and sunshine and overnight Portland bloomed! We made the rounds: The Magnolia Loop at the Hoyt Arboretum, the International Rose Test Garden and the Wooden Shoe Tulip Festival to see all lady Spring had to offer. We attended our last May Day celebration at Woodhaven and said goodbye to the most wonderful co-op preschool. We spent Mother's Day in the Columbia River Gorge taking in great views and enjoying the company of greater friends. June arrived and Olivia finished her 1st grade year and said goodbye to a very special (retiring) teacher. Auntie B visited just in time for the opening of u-pick season and we filled our baskets (and bellies!) with fresh Hood strawberries. Mamaw made her second visit of the year, this time with cousin Rylie in tow. Showing Portland's best, we conquered a 7-mile  waterfall hike in the gorge, woke up super early for the annual hot air balloon festival, and devoured kolaches as good as West, TX. In July we lost our eldest hen Ella (widow of Sam, RIP 2018) but quickly escaped our urban homestead for a Hood River getaway with Papa G and Uncle Chip over the 4th of July holiday.  We enjoyed all the beers, spectacular views and made a few hike attempts (Note: Dog Mountain is NOT kid friendly!) We arrived home to the BEST package: 4 baby chicks via USPS mail that spent the better part of the Summer in our festive but cozy basement. I have been asked to share their names here: Marshmallow, Cinders, Goldie, and Zombie. The kiddos braved their first Portland swim lessons, cheered on by Gramma G! We became official Oregonians when we brought home our first Subaru and immediately started making preparations for an outdoor adventure! Our first Pittman family "camping" trip kicked off August at Suttle Lodge where we spent 48 hours convincing the kids that we were DEFINITELY having fun! A few days of paddleboarding, marshmallow roasting and a long running game of Phase10 made "roughing it" totally worth it. The delicious food, beer and Summer camp vibes served at the Boathouse obviously didn't hurt either. Home only long enough to rinse the dirt off, we embarked on our next adventure, a road trip to Boise, ID by way of Bend, OR. Bend highlights included: A wonderful hot springs hike around Paulina Lake, delicious pizza at Jackson's Corner, and an afternoon at the High Desert Museum. We made our way to Boise by way of the "Painted Hills"  in the John Day Fossil Beds National Monument. The Raulstons introduced us to the best coffee and river/pond adventures in their new home city, we paddle boarded and splash padded and strolled along the greenbelt…but really we just enjoyed spending time with "the best baby ever" (Wendy, according to Townes). Come Summer's end, we said goodbye to some dear friends who moved away and welcomed distraction from the first day of school jitters with a visit from Auntie B and Chase! September always brings loads of change and welcomed routine for our family. Olivia started her first day of 2nd grade, Townes in his first day of Kindergarten and Fern turned 3 and added speech to her weekly therapy schedule. Before the rains returned in October, we hit our favorite Fall spots, including a pumpkin adventure at Our Table Cooperative Farm and apple festival at Smith Berry Barn. Dan and I celebrated our 9th wedding anniversary and realized that we should probably start planning something big for number 10! Dan was invited to speak at a conference in Dayton, Ohio called Rust Belt while Olivia and Townes also tackled some age-appropriate coding in an after school program called, "Coding for Kids." We were lucky to have dry weather and healthy kiddos for trick-or-treating in our school neighborhood. Olivia costumed as a fuzzy puppy; Fern, a friendly pumpkin; and Townes, fitting for his recent gaming obsession, Super Mario. November brought a major life change none of us saw coming. We adopted  a sweet 15 month-old, 100-pound Pyrador (Labrador Retriever Great Pyranese mix) named Everest. He's made himself right at home, instantly became Fern's best friend (she tastes good!). He's my walking buddy and the chickens' worst nightmare. We may have a few kinks to work out (Portland rain + dog paws = LOTS of mud) but he has stolen our hearts and is the perfect addition to our family. Gramma G came to visit with perfect timing to give us a crash course on puppy training tactics. We enjoyed a refreshingly low-key Thanksgiving and without looking back, exposed the big kids to both Harry Potter and Star Wars! As is our tradition, we ventured to farmland on black friday to chop down a Nordman Fir, decked the halls, and settled in for some of the shortest, darkest days of the year. We enrolled Fern in her first extra curricular activity, a gymnastics class specifically designed to help with her social skills and gross motor development. December came in heavy and Influenza B took as all down one by one. Thanks to Uncle Chip, Olivia and I were lucky enough to escape long enough to for our annual OBT Nutcracker date before throwing up the white flag. Gramma G drove in from Boise to save the day—a perk of living only 7 hours driving distance! Hopefully we're done with germs for 2019 and are looking forward to visits from Mamaw, Papa G, Auntie B and Chase!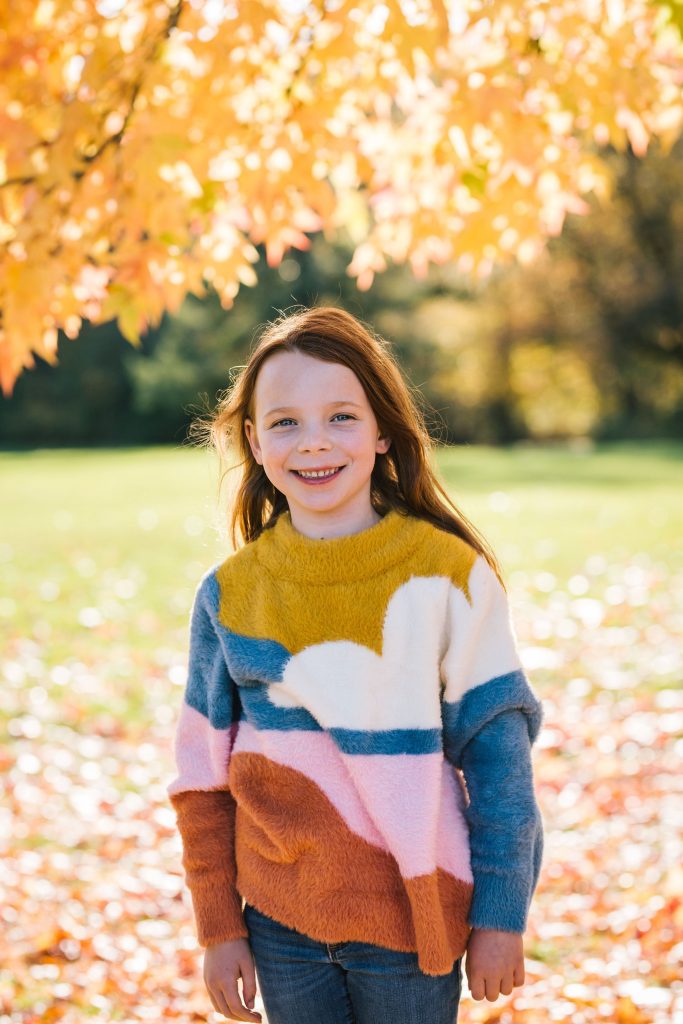 Olivia (7)
A self identified, "kid" (the stage between "little kid" and "big kid") Olivia has done a lot of growing this year. She loves to read, write and draw and she continues to amaze us with her creativity and wit. In the Fall, she bridged from daisies to brownies with her girl scout troop and is gearing up for cookie sales again later this Winter. She continues to blow us away with her confidence and sureness of self. Borderline obsessed with chickens, her buddies at school often greet her with a "Bak!" and although she's not a huge fan of cleaning out the chicken coop, our flock is one of her biggest sources of pride and joy! After school you can find her cuddled up with a Raina Telgemeier book or play-dating with friends! Occasionally complaining about the woes of being the oldest, Olivia enjoyed her first sleepover(s) this year and is always looking for opportunities to escape with Mom to eat sushi and get mani/pedis!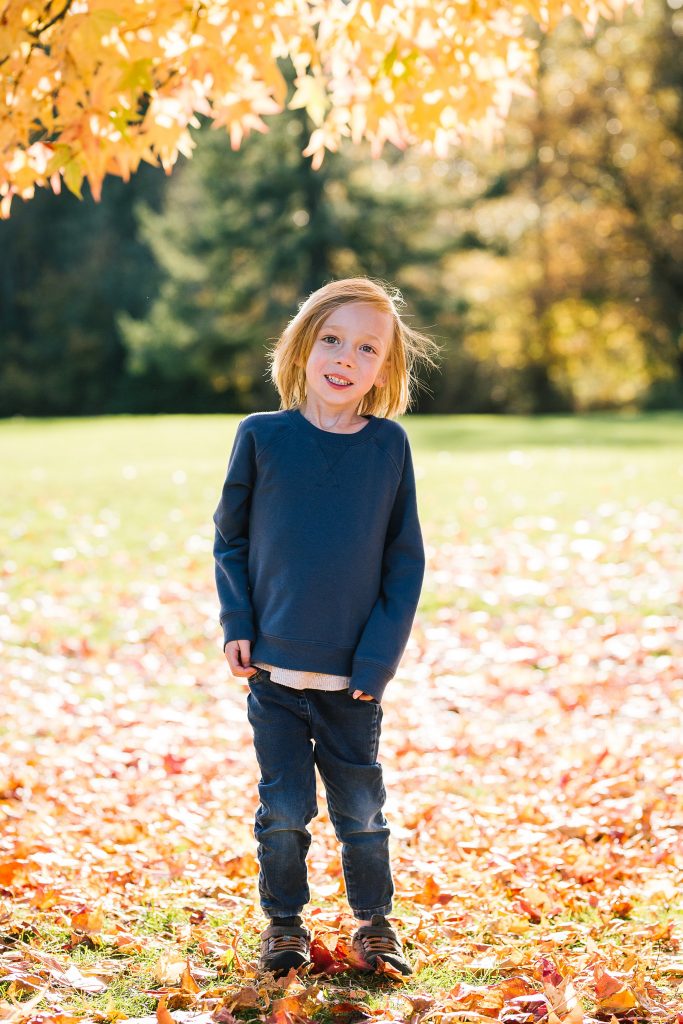 Townes (5)
Still our little button-pusher, Townes loves all things electronic. Most afternoons he can be found talking mom into extra screen time so he can hone his Nintendo Wii skills. He is already reading beyond the Kindergarten level and likes to show off at home, reading anything and everything he can get his hands on! Always a carb man, Townes' favorite foods are waffles, pancakes and bagels and his number one request during weekly meal planning talks is, "Breakfast for Dinner." Sweetly bonded to his little sister, he's the best big brother and the first to offer her comfort when she needs it. After my own heart, Townes is a list man. Anything with a box to check, task to cross off, goal to measure and you can count on him to be ready with the marker! Kindergarten has offered the most comforting structure and he's thriving at school, as long as we don't require him to wear socks. We find ourselves in constant conversation about Mario, Luigi and leveling-up and answering the question, "When are we going to Wunderland again?"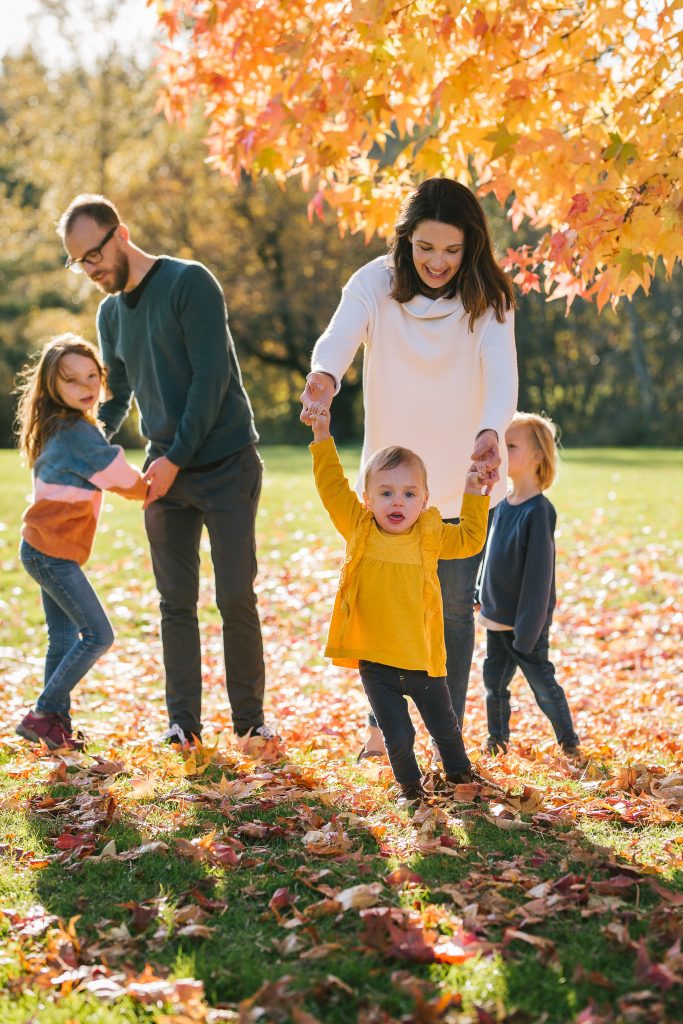 Fern (3)
Fern maintains a full schedule of weekly physical therapy, occupational therapy, speech therapy, early intervention and gymnastics! She loves reading, puppets, cars, balls and anything Daniel Tiger. That said, in a room full of the most stimulating toys, and she would still choose Everests' kisses every time. She's sweet and patient and still the most easy-going baby-toddler. Her independent play skills are evolving daily and it's the most wonderful thing in the world to watch her discover something new. There's not much that Fern doesn't like to eat, although we're testing the waters with a gluten-free and dairy-free approach to nutrition and I'm certain she's bummed about it. She's twenty-six pounds of pure love and the best snuggles and even though I'm feeling every ounce, I love that she still wants to be held. Fern is supported by the most dedicated and caring team and we are lucky to be working with some of the best providers out there! We are excited to be adding a 2-day preschool program in Fall 2020 and know that she's going to continue to blossom.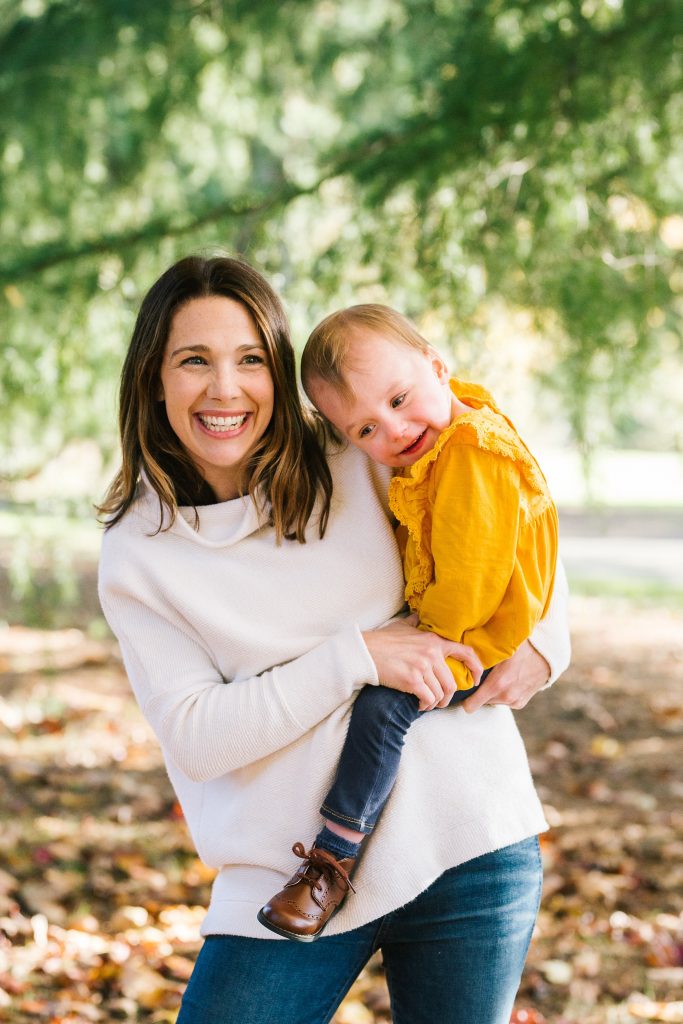 Meg
"The days are long and the years short" and I'm thankful for that because I need every minute to accomplish all I do in a day. We joke that my "job" as Mom has slowly evolved into a hybrid of Mom/Nurse/Therapist/Teacher/Nutritionist. I take pride in the fact that I have been asked on numerous occasions in the ER if I am "in the field." Managing Fern's schedule, at-home therapies and insurance claims fills most of our time during the school week, squeezing in Everest walks when we can. I'm proud to say that 2019 has been a year of progress with adding some self care to my weekly routine in the form of barre classes. Although, at times inconsistent, these brief moments away gave me some respite and at the very least gave my athleisure some legitimacy. I also attempted watercolor lettering and bullet journaling although I'll admit, neither really stuck. Still relying heavily on my google calendar, LOTS of coffee, and dry shampoo to make it appear as though I have it together!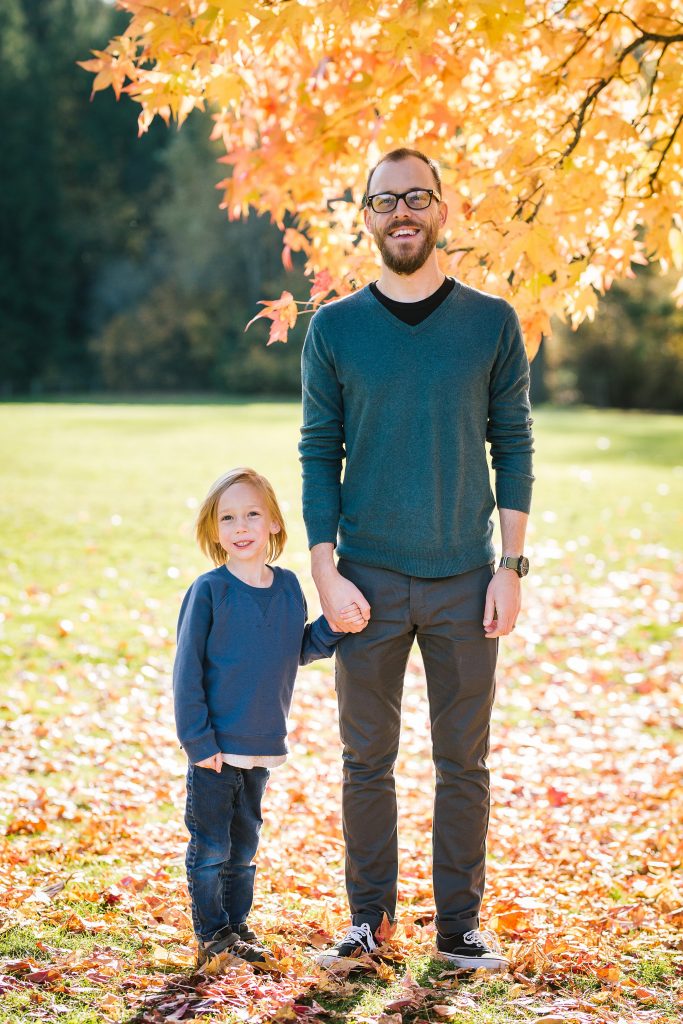 Dan
Dan would say that this has been our year of adulting. We dealt with some not-so-glamorous, house stuff, hired a financial advisor, negotiated the price of a car and finally bought a life insurance policy. Still constantly attempting to quench his thirst for knowledge, Dan finds time to read multiple books/papers at a time, ranging in subject from poetry to philosophy. Occasionally sneaking out for a solo late night indie movie at his favorite, Cinema 21, or Netflix-ing while snuggling kiddos to sleep has allowed him to keep his title as family film buff. The start-up Dan went to work for in 2018, Auxon, completed its first successful round of funding in the Spring allowing Dan to continue working to develop software in the high-security/safety world. Bless his heart, he continues to try to offer me watered down explanations of exactly what it is that he does but the math is far beyond my comprehension.  As much as the novelty of bus-life is wearing off, he's thrilled to be within walking distance of Coava Coffee, Burrito Bar and Powell's bookstore on the daily.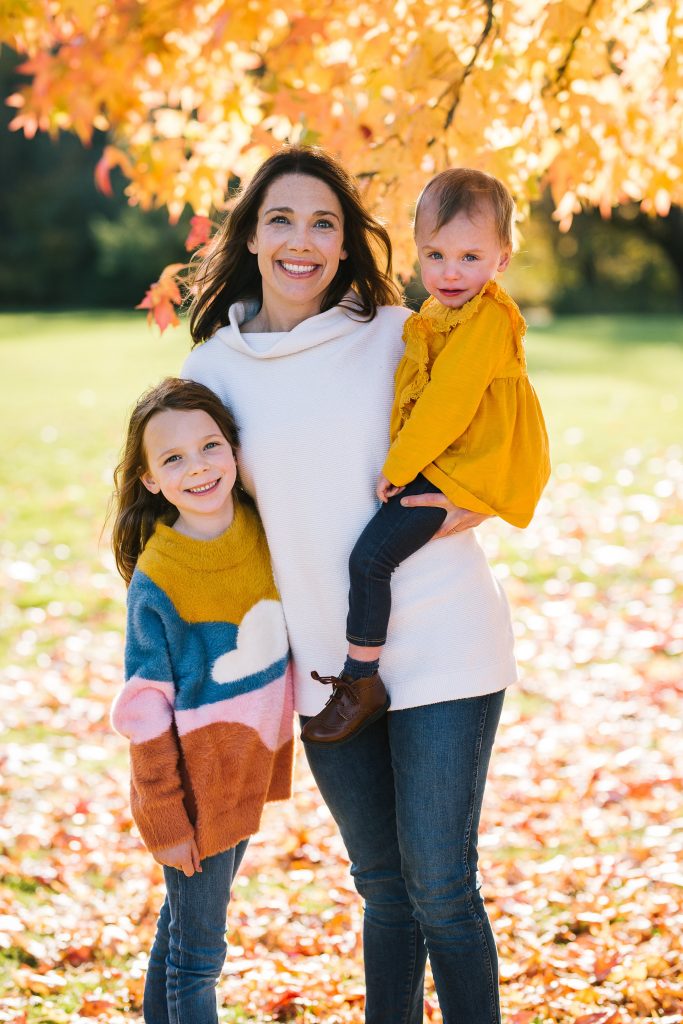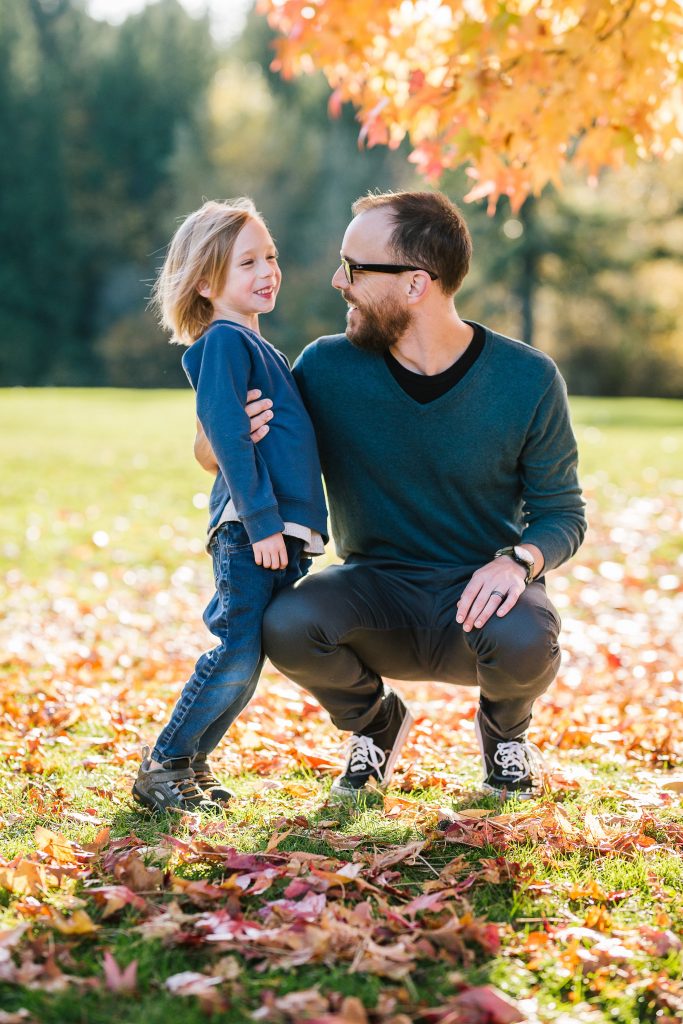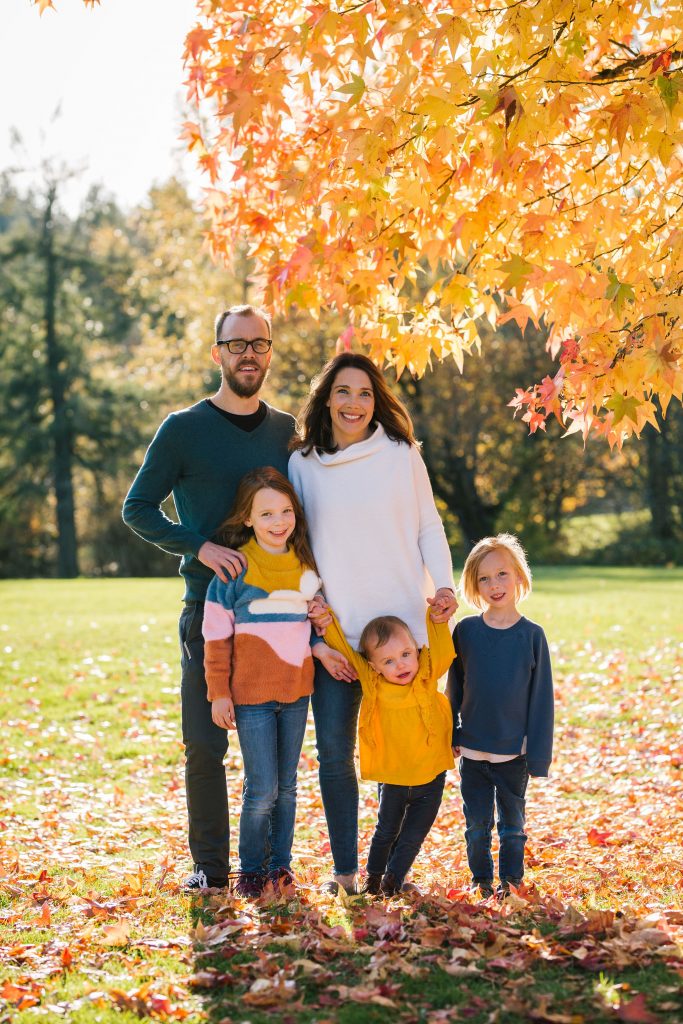 I say it every year, this annual recap is really for us but we're thrilled that you made it this far and we would love to hear from you!🙂
For the millenials in the crowd and the skimmers who'd prefer to scroll, a semi-complete photo documentation of our year can also be found on the internet @mmoguu and @pittma_
Catch up with us Here: megan.gorham@gmail.com and Here: dan@dpitt.me