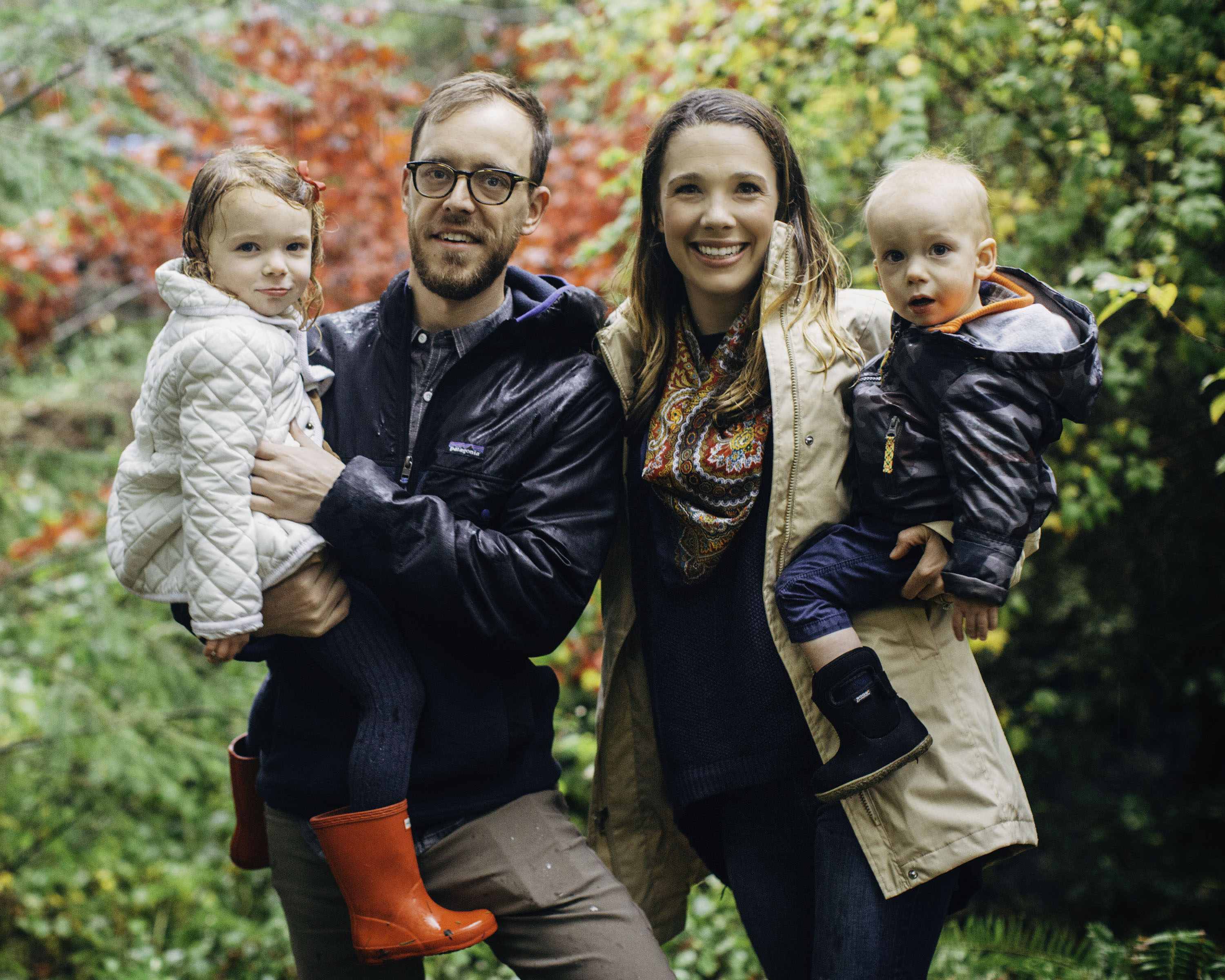 Well, looks like I missed the deadline… Sorry if we had any disappointed readers who checked in to see…. last year's Christmas Newsletter. This post is OVERDUE and I'm finally, day-after Christmas, sitting down to dot i's and cross t's and hit [PUBLISH].
In past years, I've documented our year by month, curated our memories by relying on my trusty google calendar and Instagram to jog my memory… but if I'm totally honest, this year has been even more of blur than the last. I'd be hard pressed to REALLY remember if it was June or July… October or November? Luckily, Portland seems to have made the seasons easy to distinguish – which is a pretty easy theme to run with… so here goes:
WINTER
Our year kicked off with a bang! Big changes for Family P… we packed-up 6 bags, 2 carseats, a couple of backpacks and a stroller and moved cross-country to Portland, Oregon. Thankfully, the rest was handled by a relocation company furnished by Intel. In the heart of winter, we experienced our first Pacific Northwest "rainy season." Our Dallas home up for sale, we got cozy in our corporate apartment in Hillsboro (about 25 min west of downtown). Hindsight – the seemingly endless "waiting" period we felt was oh-so characteristic of Winter. Our house on the market longer than expected, house-hunting EVERY weekend, and getting VERY creative entertaining two toddlers with the handful of small toys we traveled with. I became an expert at cooking in a very minimally stocked kitchen and splurged on a new crockpot. As we started to accumulate adequate gear, we started exploring the city and nearby forests, our weekends split in half – one day solely dedicated to finding our forever home, one day to donuts, beer and hiking. We ate Salt & Straw [ice cream] once a week, sampled lots of Portland's food trucks, and started to familiarize ourselves with the city. [See Note: 1] Since we really had NO idea where we were wanting to live, we explored a little bit of everything, ultimately trading in some hipster points to narrow the hunt to SW Portland. While Dan was at work, the kids and I did plenty of exploring in the rain (and fog!). We became proud, card-carrying members of the Oregon Zoo and Children's Museum, learned valuable lessons about rain pants and playgrounds, took advantage of the library and quickly learned that one of Olivia's new favorite foods is Pho. (Only second to donuts). Valentine's day, we celebrated Olivia's 3rd birthday (with G and Papa G in town!) as best we knew how, with Donuts and a hike to "The Witches Castle" – one of our favorite, kid-friendly hikes in Forest Park.
SPRING
We were lucky enough to see the cherry blossoms bloom at our apartment complex which signaled the coming of Spring. I'm not sure which we were more anxious for, longer and warmer days or getting out of the apartment. The mornings became less foggy, the days less dark and cold and things started to look promising as we closed in on our dream house. Newness all around us, we started seeing how much greener everything was (I didn't even understand that was possible!)  We made 3 offers on 3 different house, over the course of 3 months… We looked at 50+ homes with the most patient of realtors (if you need a recommendation, we have a truly great one!).  We fell in love with a little community called Multnomah Village, nestled in the heart of SWPortland, fairly close-in, that features it's own indie bookstore, fro-yo establishment, Toy Shoppe and 3 great food trucks. AND it kept Daniel's commute to Hillsboro manageable. In April, we finally closed on our house, an almost 90-year old tin-roof cabin on the most spectacular .66 acre piece of Urban forest. We love the feel of the 'hood, the perks of being able to walk to one of the best beer stores in Portland, great brunch spots and BONUS a park, right across the street. [Note: 2] We started to get settled and unpacked, with the help of lots of family visitors, although I will admit… there are still those boxes in the basement. Made a few minor improvements, painted a few rooms and started to feel settled. Almost a month late, we finally celebrated Townes 1st birthday in our front yard with several new friends. For Father's Day, we made our first attempt at front-yard camping. Proud to say that Dan and Via made it all night; Townes and I — not so much. At the end of June, we traveled to Santa Cruz, CA for some dear friends' wedding in the mountains and then the kids and I ventured South to the OC for some playtime with Family Gorham.
SUMMER
Summer days in the Pacific Northwest and notoriously long. We're talking… sunset at 9:42PM and not really totally dark until 10:30. Talk about making it difficult to get toddlers to bed! Throw an old house with no AC along with uncharacteristically long HEAT WAVES and it definitely started feel like summer! Here's the part you've been waiting for… the TIKI BASEMENT. The house we bought has LOTS of awesome features, cool sunroom breakfast nook, great cozy wood-paneled "ballroom", HUGE windows…. none as awesome as the TIKI BASEMENT. I've realized now that I have not a single photo to share… so consider this a huge teaser. You'll have to rely on my descriptive words and your imagination to take you to Margaritaville for the next 28 seconds. Our new house came with a fully equipped thatched-roof bar, beer fridge, tiki glassware and the BEST part? a hand-painted mural of 3 gratuitously proportioned, scantily-clad (nude, they're nude -ed.) hula dancers. THIS is where we retreated most nights when the main level of our house was still 82 degrees and MUCH too warm for sleeping. Long summer days found us shifting our schedule, kids stayed up late and enjoyed every waking hour of sunlight – We dined on patios, and took full advantage of the Portland great-outdoors. During the week, the kids and I spent at least 1-2 days picking produce at one of several favorite U-pick farms, exploring various fountains to splash in downtown, and doing toddler-led hikes with friends. Most weekends, we explored a new state park or hike, our favorite – Wilson Falls in the Tillamook State Forest. We hiked in Tevas and Shorts, swam in waterholes, wore LOTS of sunscreen and pushed the 'Pause' button on any home improvement projects. August took us to Southern California for my youngest sister's wedding to the most awesome dude (Welcome to the family, Holden!) and family vacation. Olivia even had an extended stay to spend some "special alone time" with G and Papa G… Undivided attention, swimming, desserts and DISNEYLAND guaranteed that she came back with a huge smile! Also aided by her chaperone – Uncle Chip! Who came for a summer visit – in addition to Auntie B to experience the glory of Portland summer! Indian Summer – in my book, should probably have it's very own paragraph, but since we're trying to keep this shortish… The end of summer had us collecting the last of the summer tomatoes at Smith Berry Barn, making big batches of Spaghetti Sauce and Jam to freeze. Hard to believe, but we made it through most of Summer before we made our first trek to the [Columbia River] GORGE. One trip and we were hooked, 4 straight weekends and we checked one waterfall hike off after the next… [Note: 3] taking us right into Fall.
AUTUMN
Autumn brought lots of change – Olivia started school at a wonderful Waldorf-inspired preschool where she goes 3 days a week 9-12PM. The school backs up to a private forest where, rain or shine, the most kind and gentle teachers lead the play-based class outside all day on Wednesday and half days on Monday/Friday. Via's favorite parts of school are: "Forest Day, Baking Bread Day, and Playing with silks in the classroom." Since it's a co-op, Dan and I get to volunteer quite a bit both in the classroom and taking on other various tasks to help the school run. Townes is also throughly enjoying the alone time with mama at home! We made our first trip back to Dallas in October spanning our 5 year wedding anniversary and Dan's birthday – spent lots of time with friends, cousins and family, filled our bellies with BBQ and Tex-Mex and revisited our old stomping grounds. When we returned to Portland, fall was in full swing… the leaves changing to the most glorious shades of gold and crimson. The kids and I spent lots of time enjoying the last rain-free days, visiting u-cut pumpkin patches and Fall festivals and perfecting our costumes: [Olivia: Puff the Magic Dragon, Townes: Knight, Or if you ask Olivia, "The Autumn Mist"]. As the rain returned, our weekends shifted back to productivity. Yard work and Thanksgiving prep filled our weekends… maybe a little bit of ping pong! We were subjects for a "documentary style" photo shoot with a good friend and amazing photographer Lauren Allen. She captured "a day in our life" in the most artistically shot portrayal of the mundanity of a typical Saturday in the Pittman family. If you have an extra 16 minutes and love art and… US – watch it! It brings tears to my eyes every.single.time. and is truly something I will treasure forever.  [Note:4] Find link to the video and images on her blog below! Gramma G made a Portland trip and got to see the "rainy season" in full swing. We hosted Thanksgiving Dinner for almost every single one of our Portland friends! 27 total : 13 kids, 14 adults and 1 dog! Truly a wonderful party; we felt super blessed to celebrate the holiday with SO many great people. Olivia and Townes are lucky to have lots of new friends who are all very close in age and I'm so lucky to call their mamas "my tribe."
WINTER 2
As long as are the Summer days, are the Winter nights. Y'all, I am not kidding you when I say that some "days" it is quite literally DARK at 4:00PM. Although the rumors are true, there are very long stretches of time when we don't see the Sun, we LOVE the expression of seasons and the rhythm they provide. We spend lots of our "home days" in front of the fire crafting, reading books, playing blocks, or trucks or trains. Both kids love to help me cook and we get adventurous with our lunches: Attempting things like coconut curry shrimp and "ZOODLES" with Spaghetti Sauce My lumberjack of a husband chopped down his first Christmas tree and lugged it through the forest. This sparked a wonderful family tradition and kicked off the Advent season. Only in Portland can you take your kids to visit Hipster Santa: man bun, thick rimmed glasses, and tattoos. Totally legit Santa. Olivia throughly enjoyed the experience, asking "Santa in regular clothes" for the following 3 things: 1) a dog 2) a clothesline and clothespins and 3) "silks". Can you tell she's at a Waldorf preschool? Proud parent moment when your kid asks Santa for a homesteading supplies… let me tell you. Other fun winter activities included a chilly walk and train ride through the Oregon Zoo's "Zoo lights" display and watching the "Christmas Ships" on the Willamette (That's will-LAM-ette -ed.). We have loved having Mamaw in town for Christmas as well as lots of Family Gorham for New Years Eve!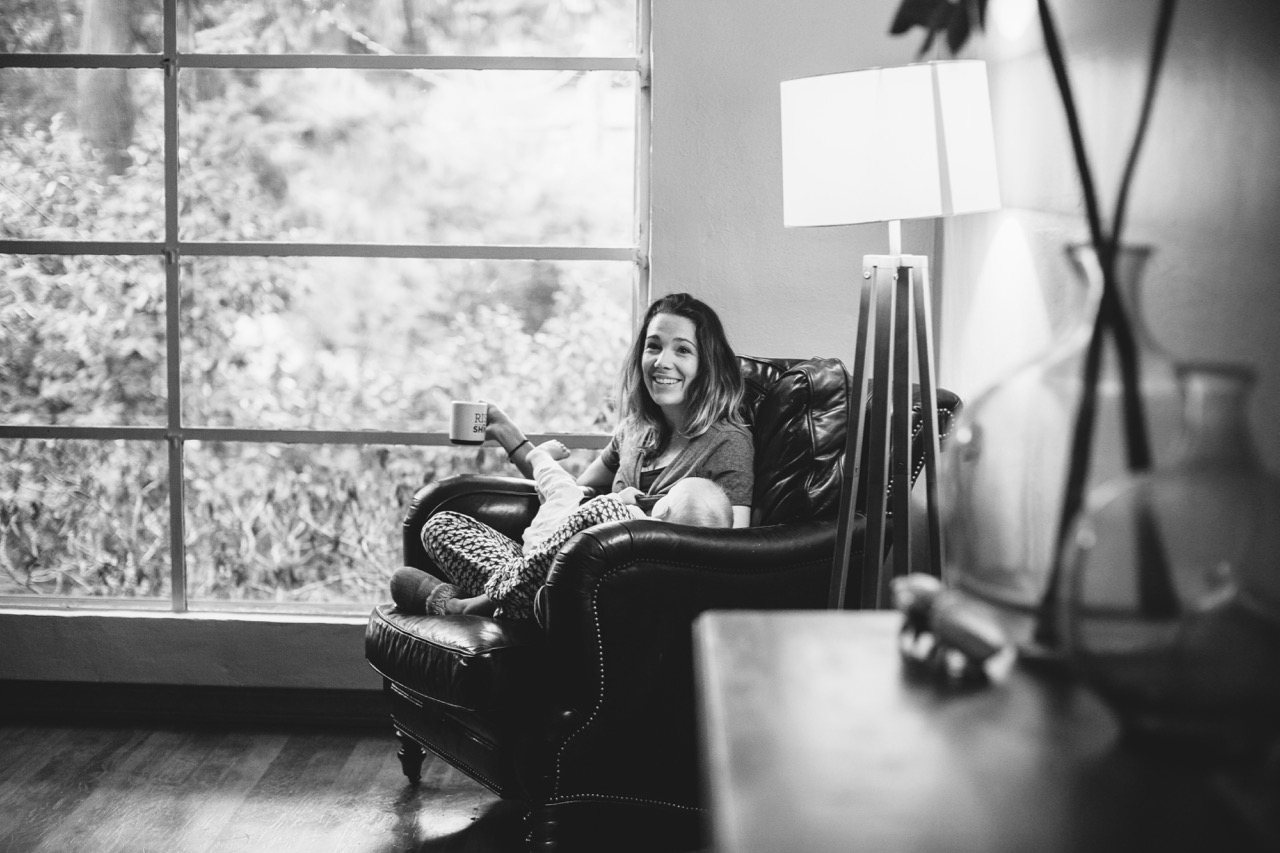 Meg –  trying to keep a healthy, home-cooked, Pinterest-worthy meals on the table, the laundry put away before it's time to do it again and the floors from getting too crusty. Enjoying exploring a new city, planning fun, family-friendly adventures and making home-improvement to-do lists. Washing my hair WAY less than ideal, practicing peaceful parenting, trying to live in the moment. Frequently finding myself getting dirty with the kids – hands in the mud, face in the rain and feet stomping the puddles. Favorite activities lately: crafting and "doing projects" with Olivia, DIY home improvements and hiking.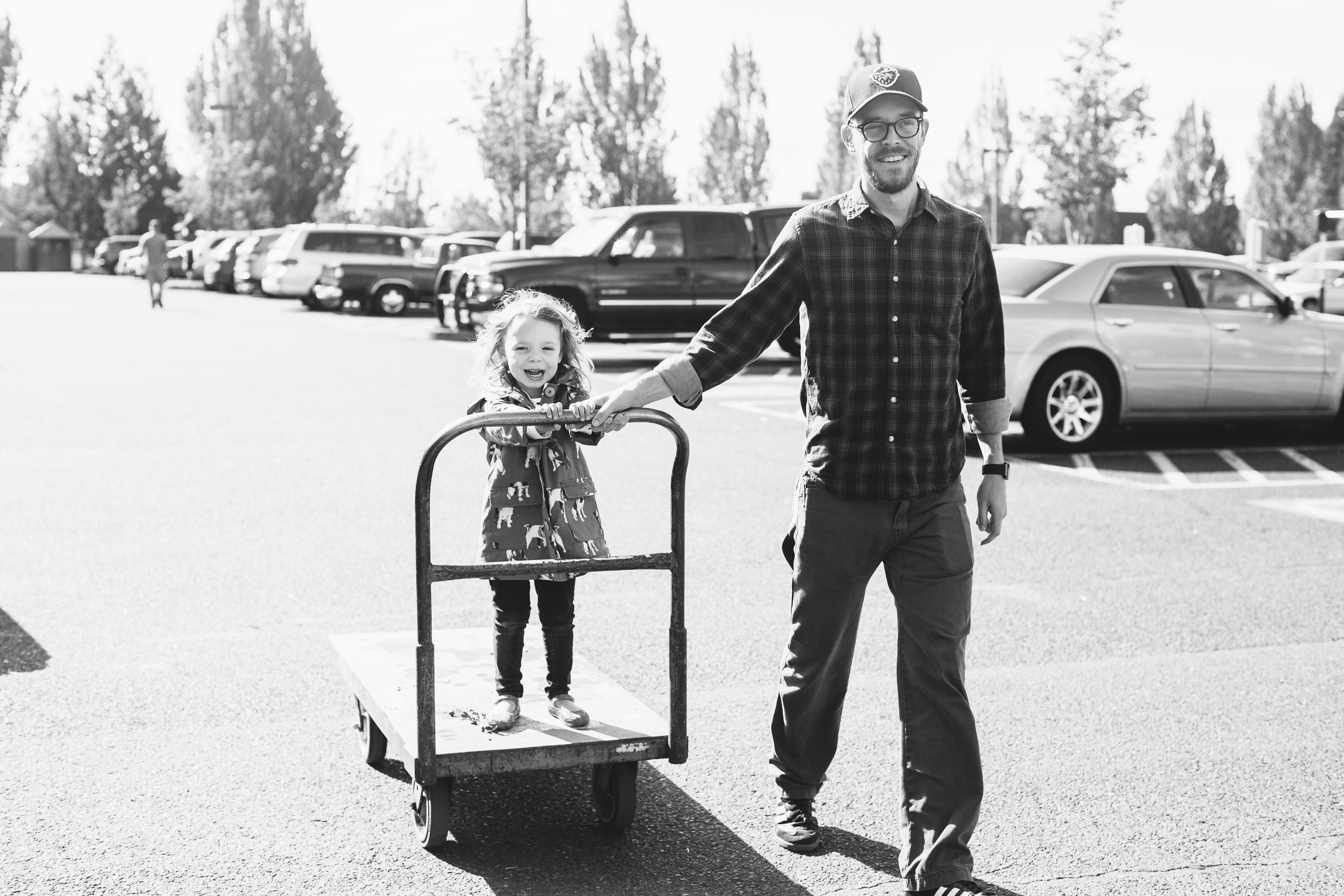 Dan – [Written by Dan] Computers: I spent most of the year exposing Intel's  CPU features in higher-level languages in the context of my expertise: The data center.  What does this mean?  Computing is an endless pile of abstractions, and my job is to bump some of the stuff up a few levels. Home: Lots of yard work and home improvement odds-and-ends.  I bought my first lawnmower, a reel mower, and spent many weekends trying to maintain the natural beauty of the little piece of PNW forest we've taken responsibility for.  Family: It's been a year.  We moved, changed jobs, experienced summer with no A/C, and hiked a cumulative of probably 100 miles of Oregon forest.  The highlights would have to be: The inspiring 5 miles we did on the PCT, an afternoon spent in a hammock with Olivia on a cool summer day, and late summer nights in the back yard with new friends.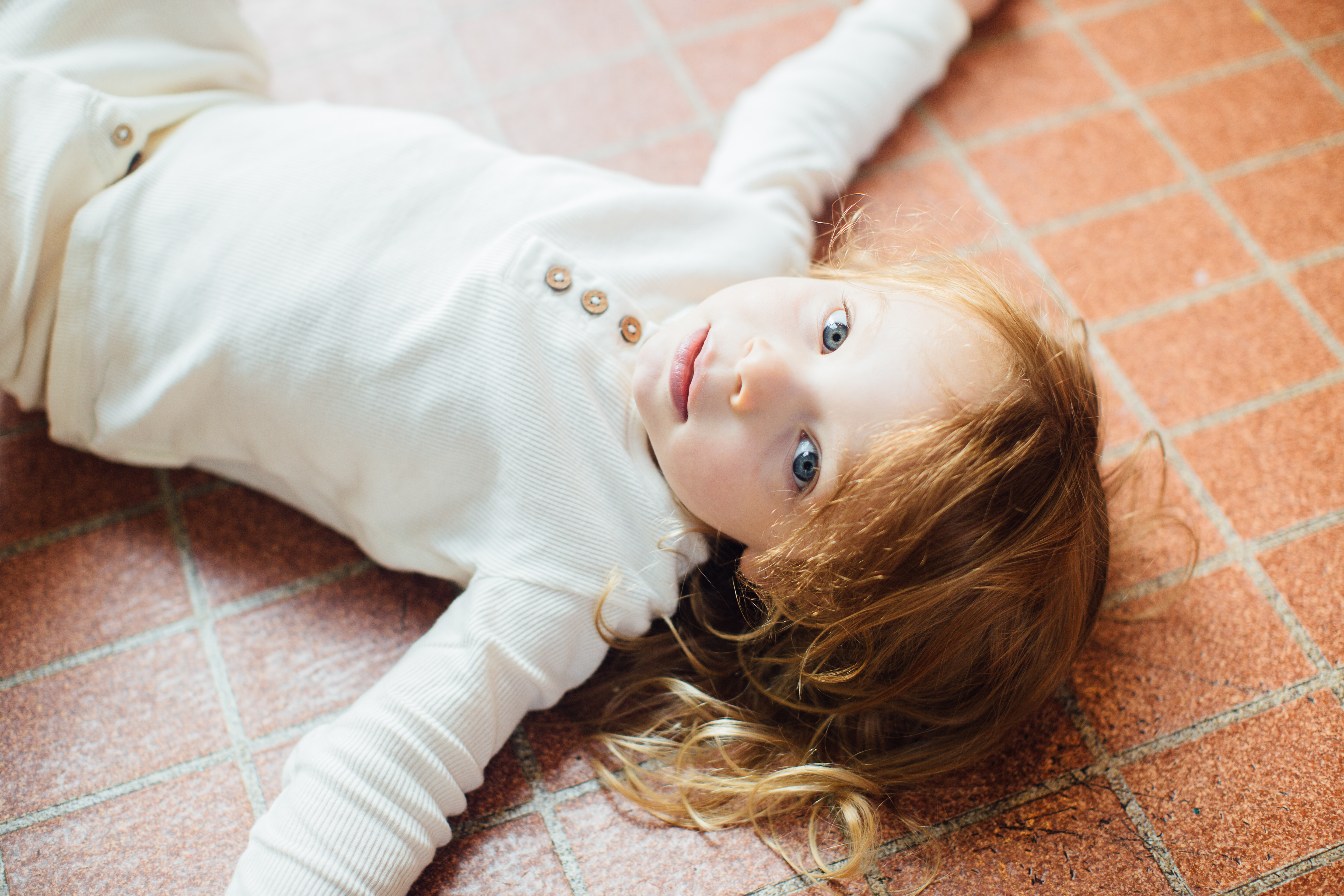 Olivia – "Via" to her friends, has become the expert puddle hunter. You can find her on the forest floor making fairy houses, baking a birthday cake in her play kitchen, "making a party" or putting on a ballet. Loves her new Portland besties and playdates at the Berry Picking Farm, splashing in the creek during the Summer months, and exploring downtown Portland via the streetcar. Looks forwards to "Dayda dates," and adventures to "THE GORGE!" Blossoming at school, she has mastered the "balancing log," writing her name, and baking bread. Will talk to anyone who will listen and tells the best stories! Has an opinion about what she wants to wear and as long as it's "soft pants" and the tags aren't too scratchy, she's pretty happy. Favorite Color: Red. Favorite Food: "Hot Cheese" and "Noodle Soup" (AKA Pho from Tutu's Food Truck AKA Noy Viet Lao)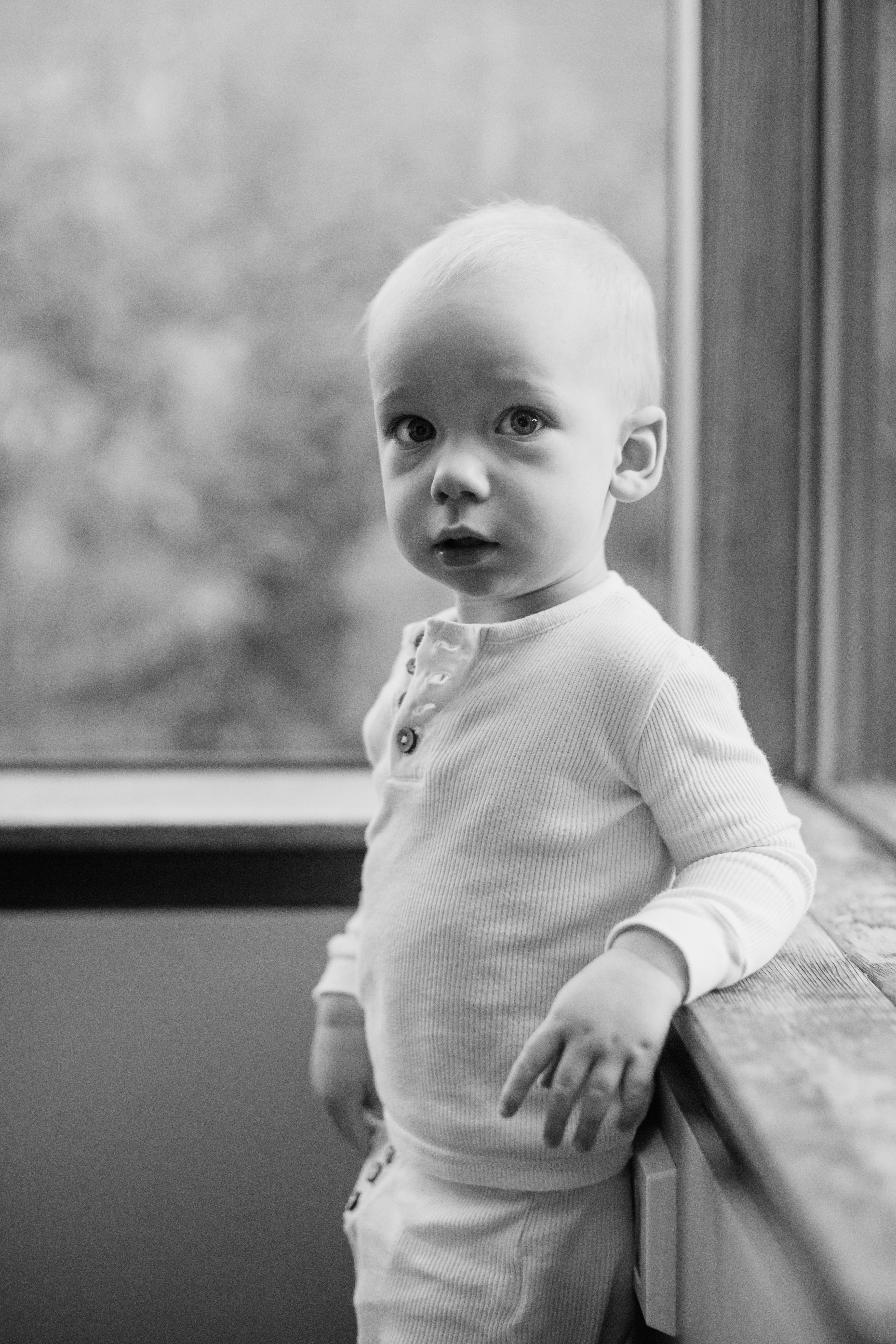 Townes – Snuggle master, milk-man of few words, loves his mama and Dayda. Copies everything his big sister does, climbing, jumping and running with no fear! Loves chicken tacos, yogurt and popcorn. Favorite daytime activities include: taking his vitamins, chasing his sister, dancing to music (basically turning in a circle like a ballerinO, head turn and everything) . At 19 months, still not a huge fan of the car seat, sleeping in his bed or dropping big sis off at school. Loves to be worn in the carrier, snuggled close to mama, observing the world as it goes by. Still REALLY working on growing some hair but we secretly love that he still looks so much like our baby boy. Makes the sweetest little scrunch face when he smiles and knows exactly what to do when mom wants to snap a picture
That pretty much wraps it up, and since I'm being pressured to just finish the darn thing… We wish you all a very [belated] Merry Christmas and Happy New Year!
Much Love and Peace,
Megan (And Dan, ed., Olivia and Townes)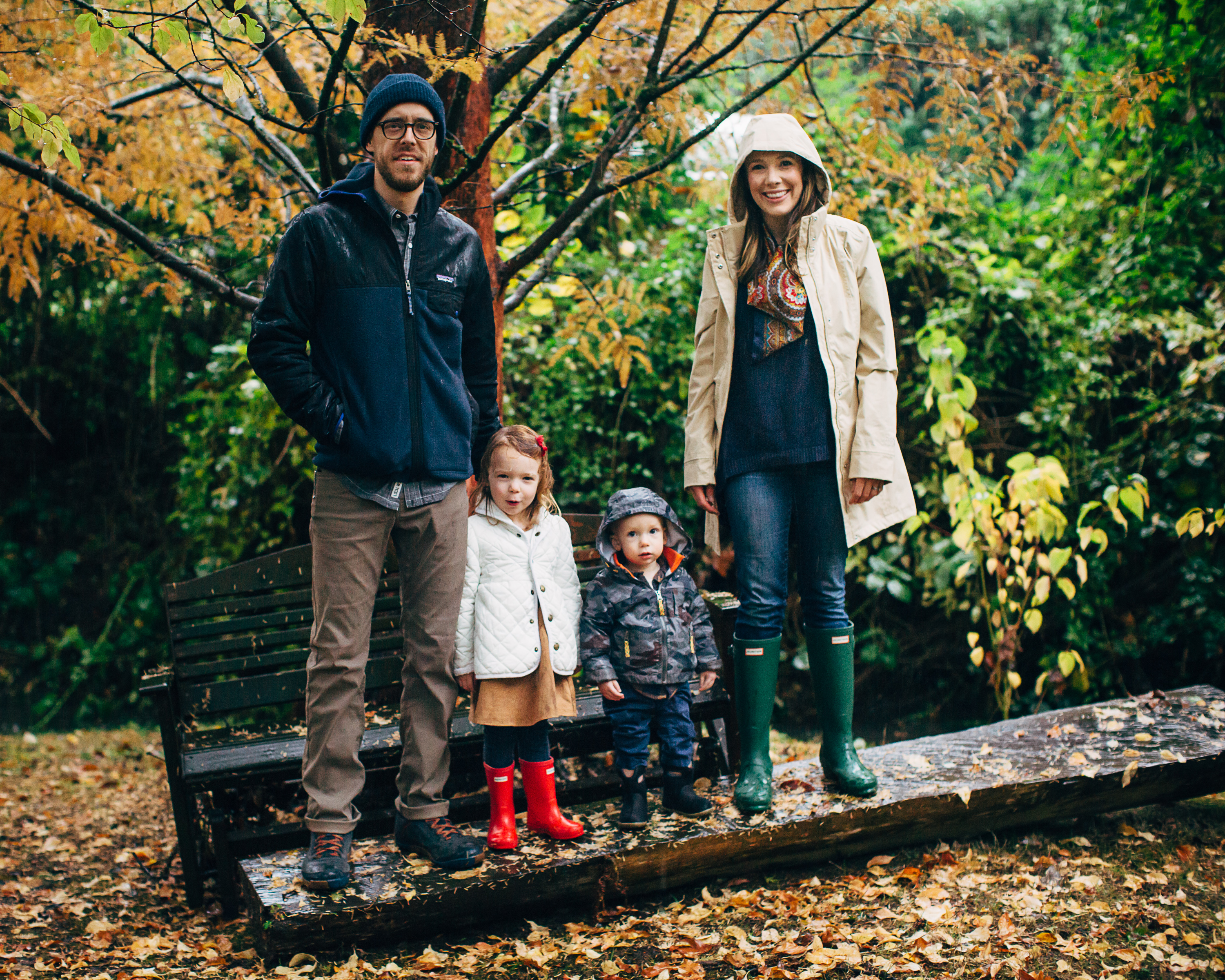 More Pictures Here:  @danielscottt_ and Here:  @MMOGUU
Catch up with us Here: megan.gorham@gmail.com and Here: danielscottt@gmail.com
[Note: 1] The city of Portland is divided into 4 quadrants (an additional 5th if you count NoPo)… NorthWest, NorthEast, SouthEast, SouthWest.
[Note: 2] The "future park site" across the street from our new house is what the City of Portland is referring to as a "natural playground" – a combination of logs, trees, sand pit (with "the Diggers" as our kids have dubbed it) and will-be traditional play equipment.
[Note: 3] Bridal Veil Falls, Wachlella Falls, Eagle Creek to Punch Bowl falls, Dry Creek Falls via the PCT
[Note: 4] Video , Lauren Allen Photography Blog Post PART 1, PART 2, PART 3