Following my momma's lead – I've gifted homemade granola on many occasions. Like her, I believe that handmade gifts are the best variety – especially edibles. Homemade granola wrapped in a mason jar + tea towel makes the perfect hostess gift (A la Pinterest)
Meg's Homemade Granola
(Respectfully adapted from Mrs. Renee Sensabaugh's Recipe)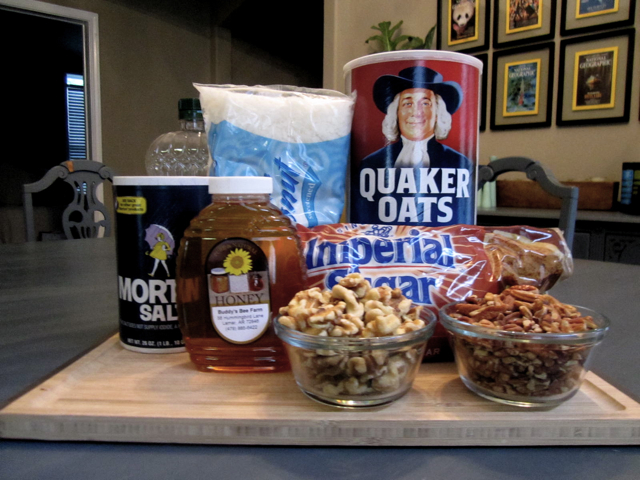 12 Cups Old-Fashioned Quaker Oats Oatmeal (NOT Quick Oats)
2 1/2 Cups Shredded Coconut
2 1/2 Cups Chopped nuts (Suggested equal parts chopped pecans and chopped walnuts)
1 T Salt
1 1/2 Cups Light Brown Sugar
1 Cup Warm Water
1 Cup Vegetable Oil (* See Variation Below)
2 T Honey
2 T Vanilla
* Because I'm sort of a coconut-nut (Evidence Here)… I like to sub Earth Balance Organic Coconut spread
Mix all dry ingredients well in a (REALLY) large bowl. Mix all wet ingredients in separate container.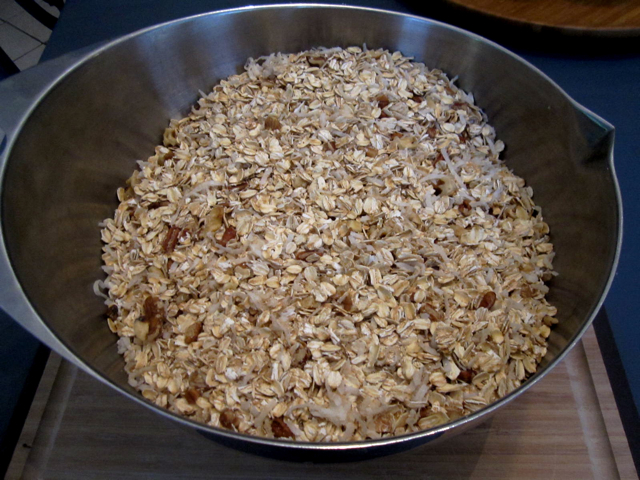 Drizzle liquid over dry mixture – combine with clean hands!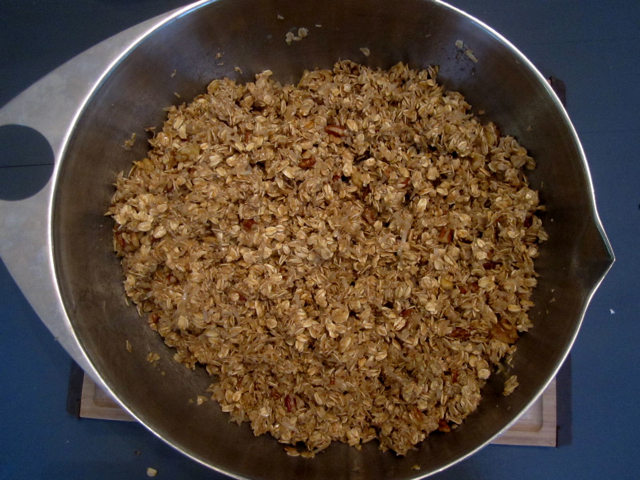 Spread even layer covering 3 baking sheets – Bake at 200 degrees (lower if your oven allows – I set mine at 170) at least 4-5 hours until dry, crispy and toasted.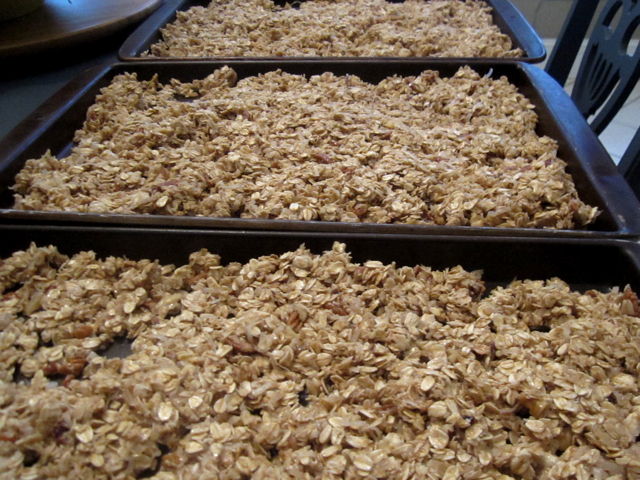 Stir every half hour or so. Great dry or with milk. Makes a delicious parfait topping or my husband's fav Acai Bowls!  Keeps well in air-tight container for a couple of weeks. Enjoy!
Because Poppa G says, "EVERYBODY Love Parfait"