Aunt Mary's South of the Border Fettucini
 To say there are some great cooks in my family would be an understatement. This is one of my favorite creations from my Aunt Mary McElyea. I've come to always stock the ingredients in my pantry just in case I get a hankering. South of the Border Fettucini is one of my go-to week night dinners; Relatively healthy and inexpensive, I guarantee you'll love it.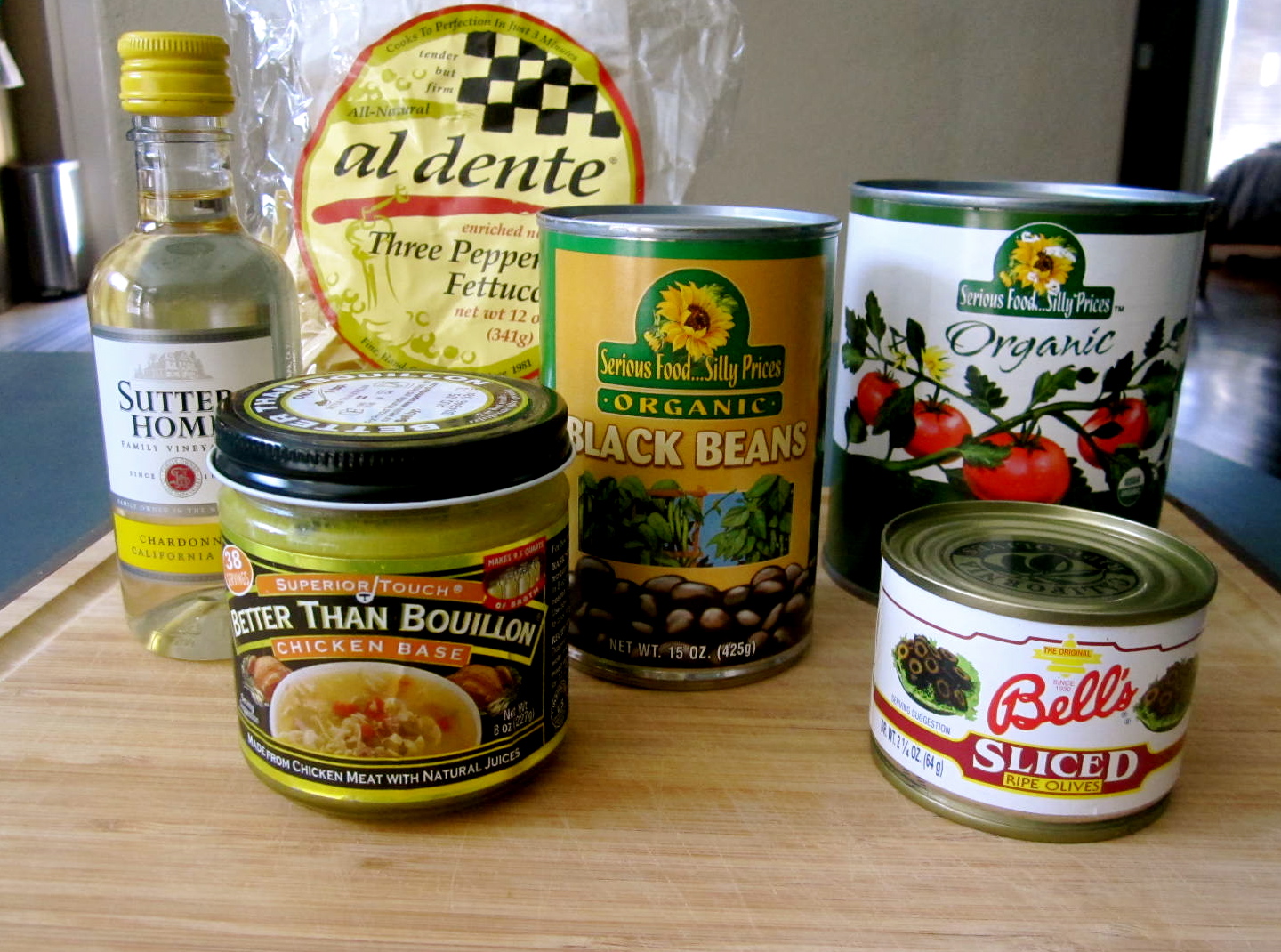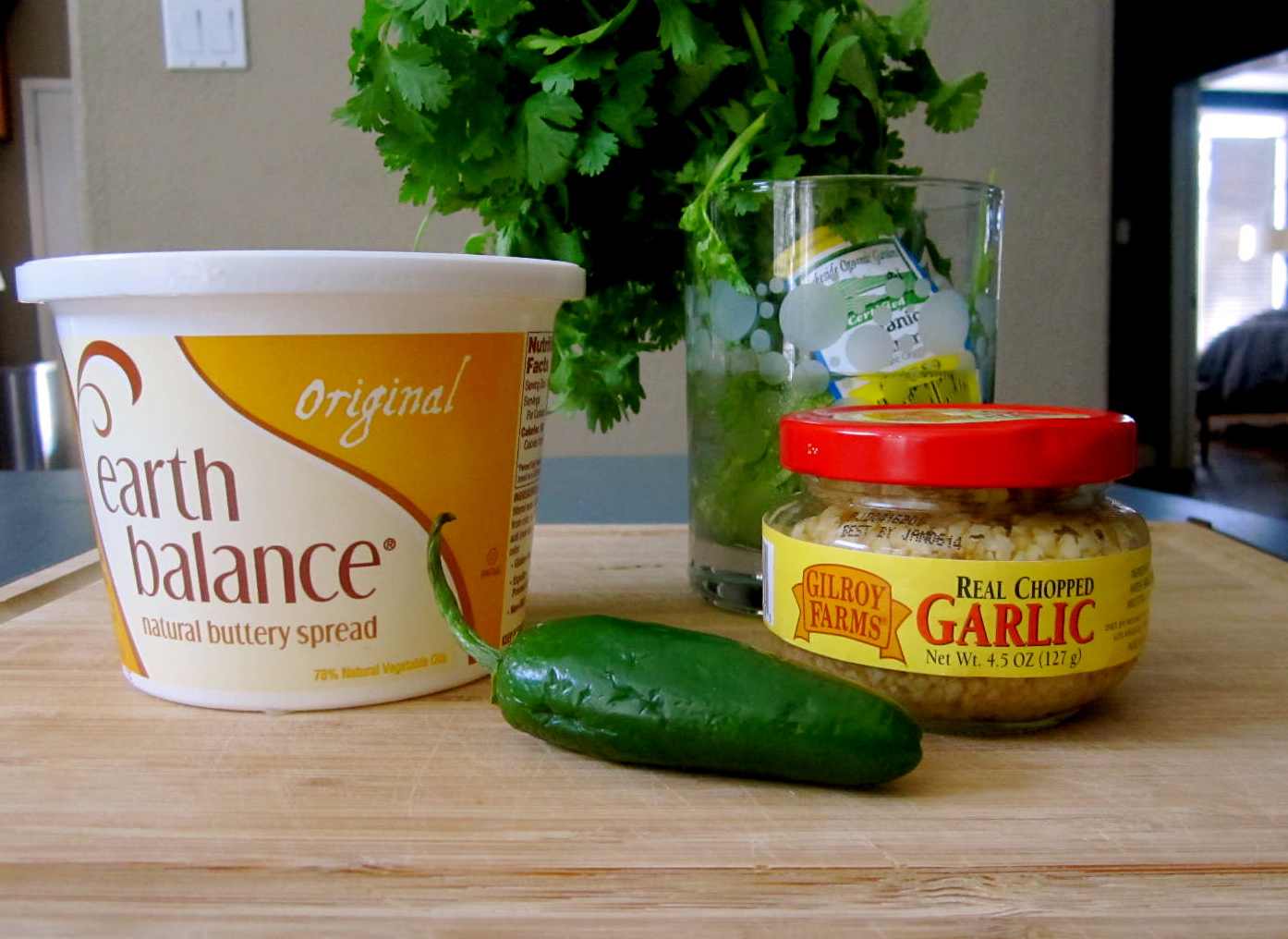 4T. Butter (Cut this in half for a healthier version or use Earth Balance – it's just as delicious)
1/2 T. garlic, minced
1C. diced tomatoes
1/2 C. canned black beans
1/4 C. sliced black olives (I don't think these were included in the original recipe… so if you're not a fan of olives- Omit)
1 whole roasted chicken, meat removed and chopped (Can substitute 3-4 grilled chicken breasts – I find it so much easier and just as inexpensive to buy a pre-roasted chicken)
1/4 C. white wine
1/4 C. chicken stock (I use "Better than Bouillon" Chicken Stock" mixed with some of the leftover pasta water)
1C. chopped cilantro (or more)
1T. chopped, seeded fresh jalepeno
8 oz. Spicy fettuccini (al dente Three Peppercorn Fettucini) (DO NOT SUBSTITUTE! This pasta makes the dish!) Buy Online Here or my local Albertson's and Central Market carry it.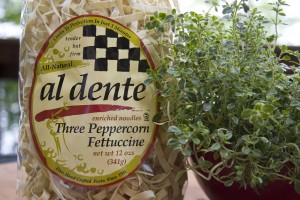 Image From Here
In medium saucepan, heat butter. Add tomato, half the cilantro, black beans, jalapeño and garlic. Saute 3 to 5 minutes. Add chicken, wine and stock and simmer until reduced by 1/4. Add salt and pepper to taste. In a large pot, cook pasta. DO NOT OVERCOOK! This pasta only takes 3 to 5 minutes to cook! Do not rinse. Just before serving toss all together and add the rest of the cilantro.
Note: This is a VERY forgiving recipe….sometimes I use canned tomatoes, sometimes fresh. Very easy to omit the wine and/or chicken stock and just add the can of diced tomatoes with their juices for a slightly healthier option. Daniel almost always makes me add more cilantro, because he's kinda a cilantro nut!