The Original "Momma Meg," my mother, agreed to do a couple of guest posts for me this week while Olivia, Dan and I are visiting/vacationing in sunny Southern California! Look for a few posts later this week, wonderful tips and tricks from the mom that taught me everything I know.
Well, they say that imitation is the purest form of flattery so I suppose I am hugely flattered and proud as I can be that my little girl (aka Momma Meg) is just a chip off the old block. So, as the original (aka "old") Momma Meg, I am happy to be pinch hitting for my eldest-daughter-turned-blogger on today's edition of Meg's Milieu! Here's my two cents…
Homemade popsicles were a summer staple in our house when the kids were young but you certainly don't have to be a kid to enjoy them! Megan arrived with baby Olivia and in getting together all the necessary equipment, accoutrements, and accessories essential to having a baby in the house, I ran across the old set of Tupperware popscicle pieces.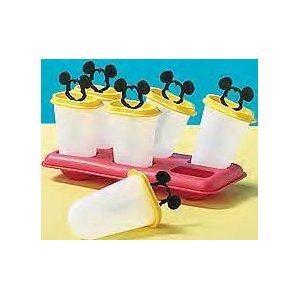 Tupperware Brand Mickey Mouse Popsicle Molds Here $30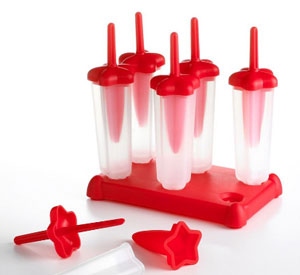 Martha Stewart Star Popsicle Molds Similar Here $13
In a cupboard for probably 10 years, the Ice Tups reminded me of long hot summer afternoons and what an easy, economical treat this was. White grape juice and pineapple/coconut were my kids favorites and to update it a bit, I made a batch this afternoon with fresh green grapes cut up inside. (Even without the popscicle piece of it, frozen green grapes are a delightful summer treat and I'm not a huge fan of grapes otherwise! But they melt REALLY fast and defrosted frozen grapes are not a pretty picture, so take out only what you intend to eat in one sitting!) Anyway, not necessarily a "recipe" but here's the "how to"~
White Grape Popsicles
Prepare Welch's White Grape Juice (If using frozen, dilute 2 parts juice concentrate to 1 part water for a little sweeter treat) in a pourable container like a 2-cup measuring cup with a pour spout. (I think frozen concentrate is preferable, but I did have a hard time finding it in my store recently. If not, the plastic bottle variety will work fine but pour it into the measuring cup for easy filling.) Cut up 5-6 grapes in quarters and put in the ice tup. Carefully fill with juice, add the stick top and freeze in the tray.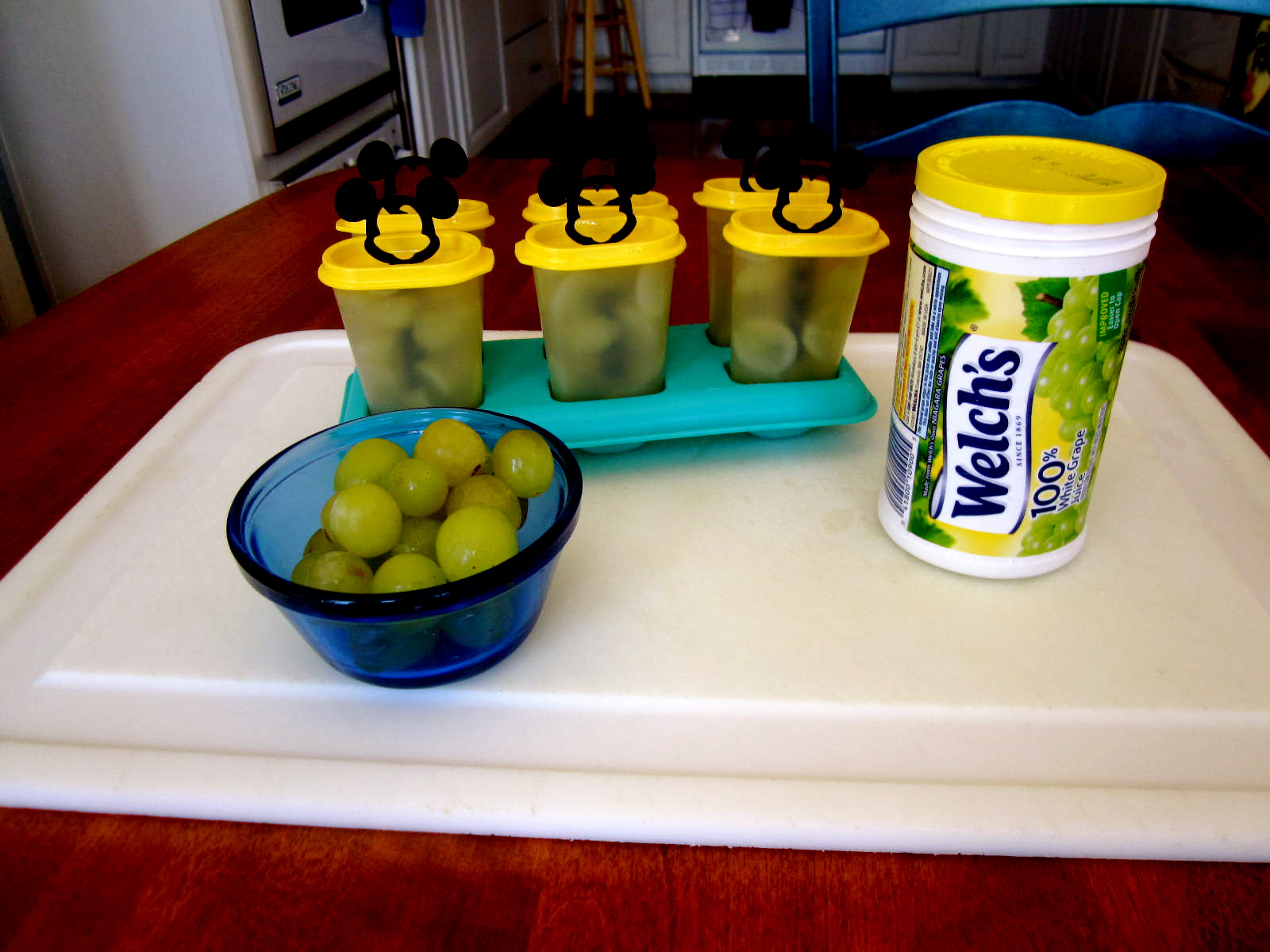 For variety, cut up tiny pieces of watermelon in watermelon juice or a little flaked coconut in pineapple/coconut for a Pina Colada tropical treat. Happy summer. Happy cold treats. Happy to have Megan and Olivia here…Gramma G
Featured Image Here