OK… not quite thrifted. But definitely a thrifty purchase. I bought this lamp last October… and up until a week ago – It lived on top of the piano in our office. Actually – Office/ Music Room/ Durch's Room (Meet Durch Here) The scale is no more appropriate on this tiny table in our living room, but I just couldn't stand hiding it anymore. I'm determined to find the perfect place for it in our house – even though it's general HUGENESS isn't suited to our TINY home. And if not in this house – than certainly the next.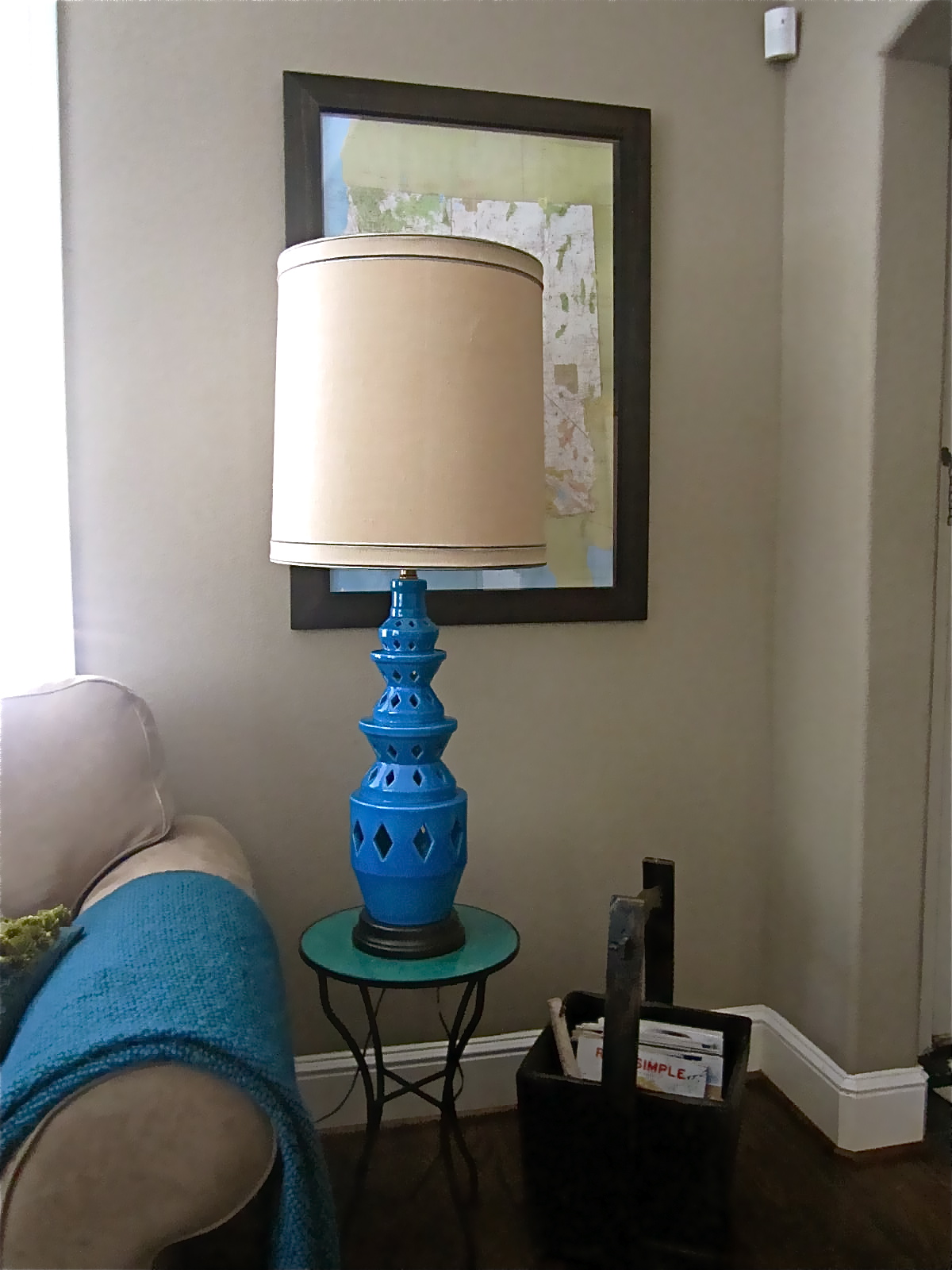 My mom was in town last October – for her birthday, the Texas State Fair, and most importantly, to help me get the nursery put together. On a particularly successful trip to Canton (we found our dining room table, buffet, and hutch in addition to a changing table for the nursery) we picked up this lamp for $20! I have not the slightest clue what it's worth, who the designer is, etc. It's REALLY heavy ceramic (I think?), original shade, in great condition. Appears that it may have been rewired? Striking resemblance to Retro Italian Bittosi pottery – Here or similar 60s revival styles Here. Either way – definitely one of my best finds to date.
If you happen to be in the DFW area during the weekend before the first Monday of the month – definitely check out "First Monday" AKA "Canton Trade Days" – It's a great hybrid between a flea market and swap meet – antique dealers, collectors, artists and craftsmen. More than half of the decorative goodies in our house are Canton finds. Stay-tuned for a more detailed post this fall – Already dreaming of the treasures our next trip will bring!
Featured Image Here