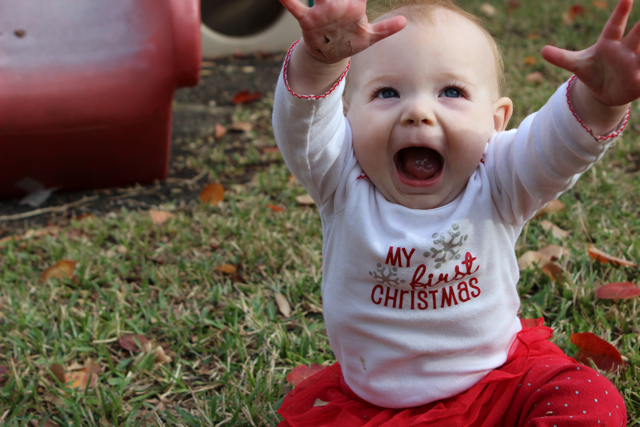 Stats:
17.8 lbs
27.5 inches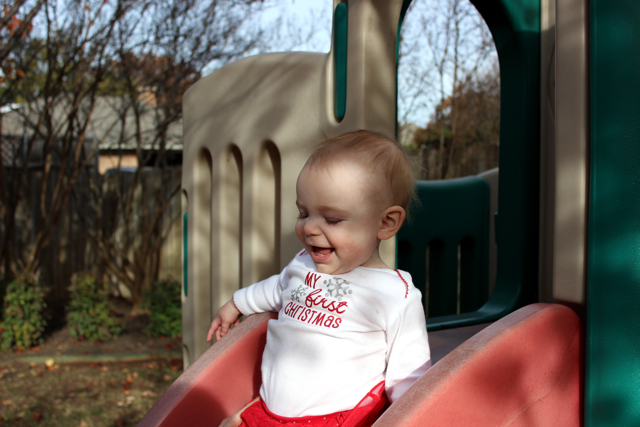 Size: 12 Months
Size 3 Disposable diapers (on the rare occasion that we use them!)
Tooth Count: 4 on Top, 2 on Bottom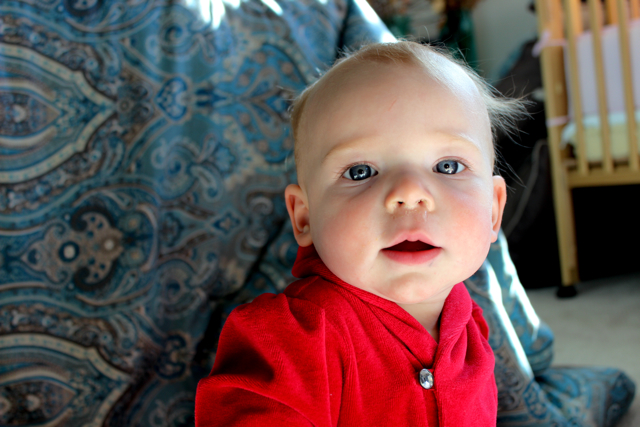 Nicknames: Liv, Liver Dude, Sneekle Freetzie, Chickadee
Finally growing some hair… still our little strawberry blonde, with the longest (dark) lashes I've ever seen.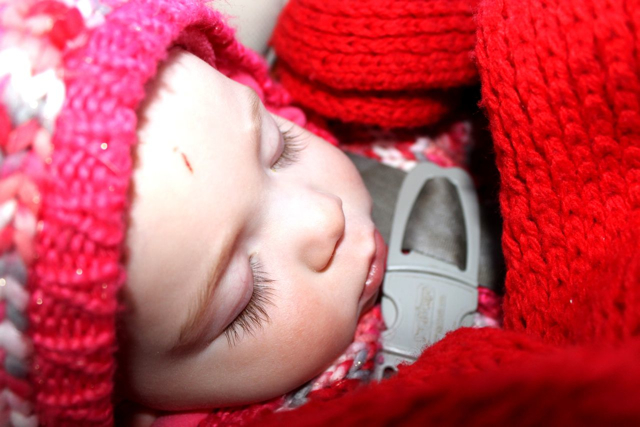 Loves:
The Christmas Tree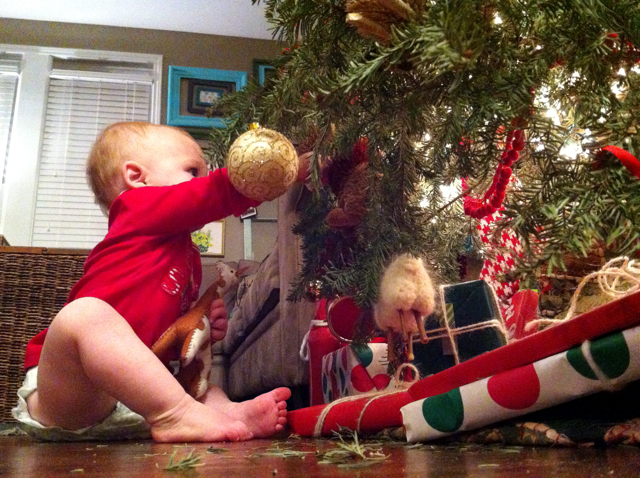 Lights, lamps and fans.
Snowmen (not sure what it is about them… the stuffed or picture variety seem to really tickle her…maybe it's something about that carrot nose?)

Her new Baby-Baby (from Mamaw)
Her new piano just like Daddy's (from Gramma and Poppa G)
Slides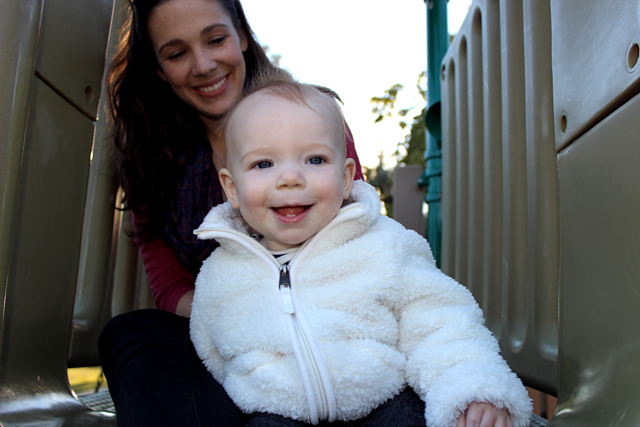 Big Gee (Giant Giraffe from Auntie Maggie!)

Eating Dirt, Grass and Sticks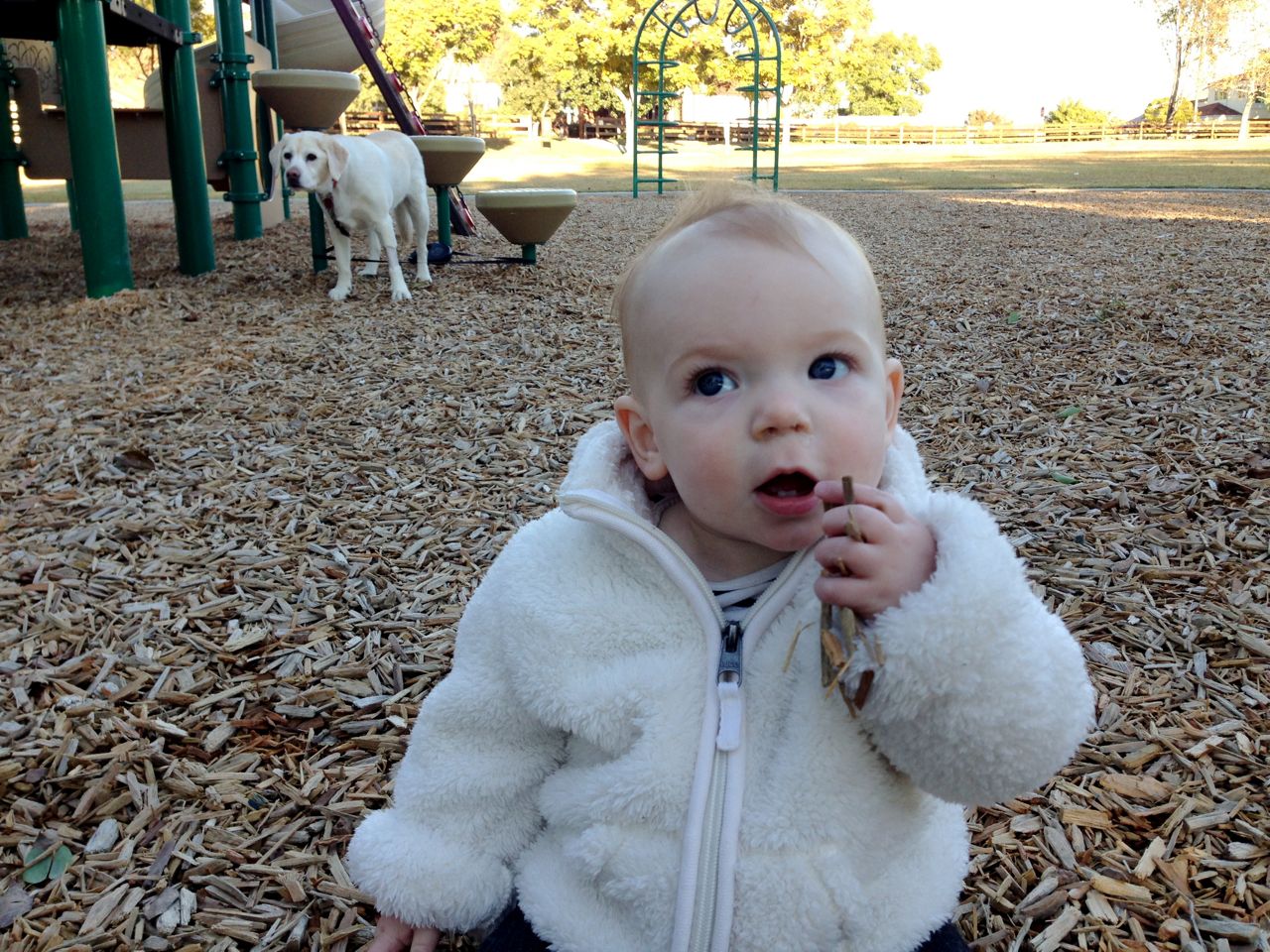 Klyde Warren Children's Park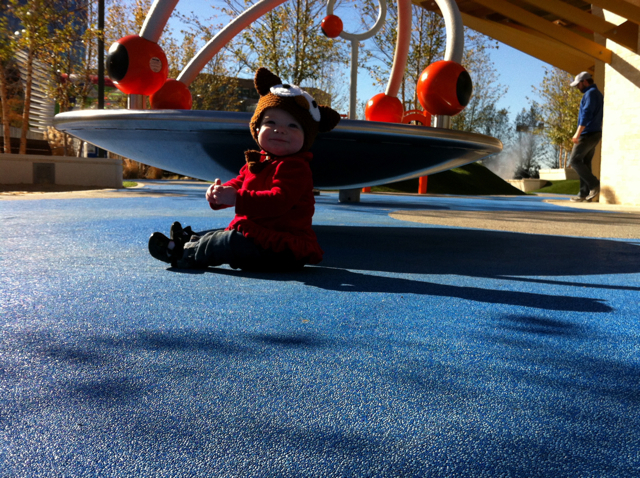 All stuffed animals, blankets and soft things. Even those that don't belong to her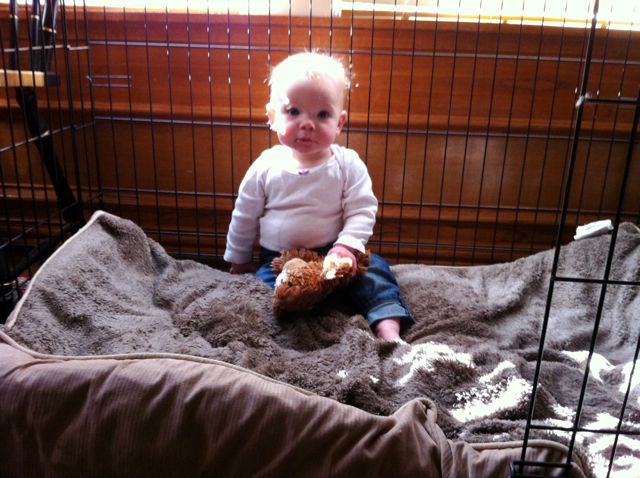 Favorite Books: Where's Spot? (Especially loves it when Mommy/Daddy make animal sounds), Baby Einstein Christmas Books, Mommies are for Counting Stars, Baby Animals Touch and Feel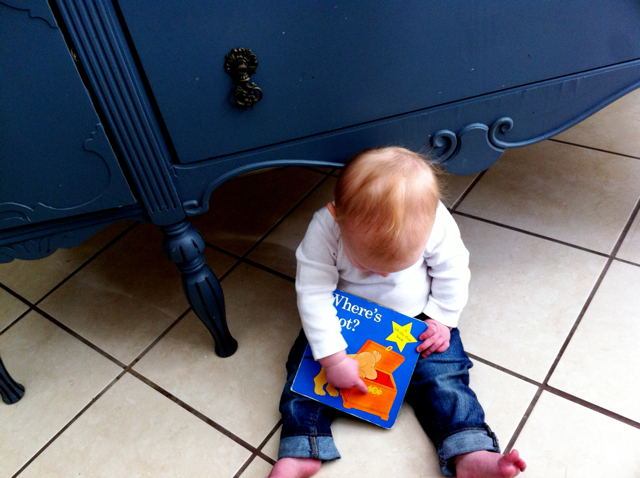 Favorite Toys: Music table, toy drums, lady bug instruments, Melissa & Doug Puzzles
Little People Nativity Set

Any "toys" that are NOT "toys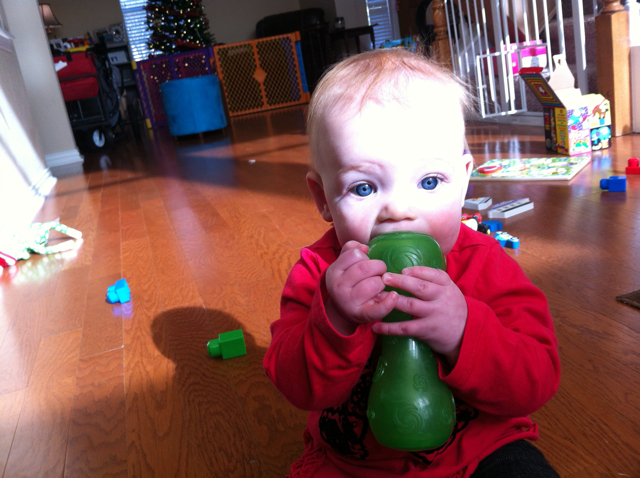 Foods: Avocados are now OUT (Who would have thought?) Blueberries always a fav. Peas. Anything pinch-able or swallow whole-able. Also a huge fan of "Cherrios"
Girlfriend LOVES her wubbanub… not ready to give up that Paci….
Cranks:
Swings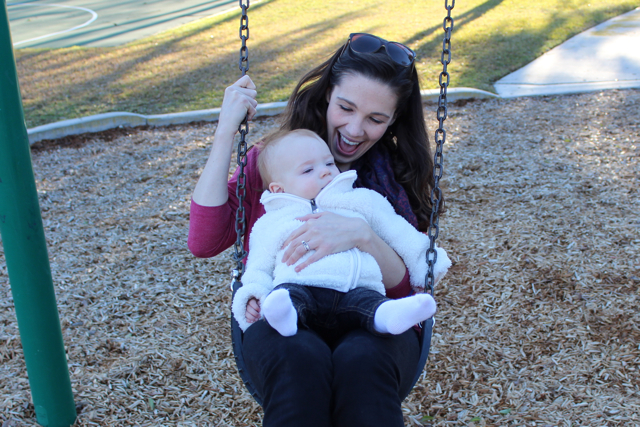 Sick on Vacation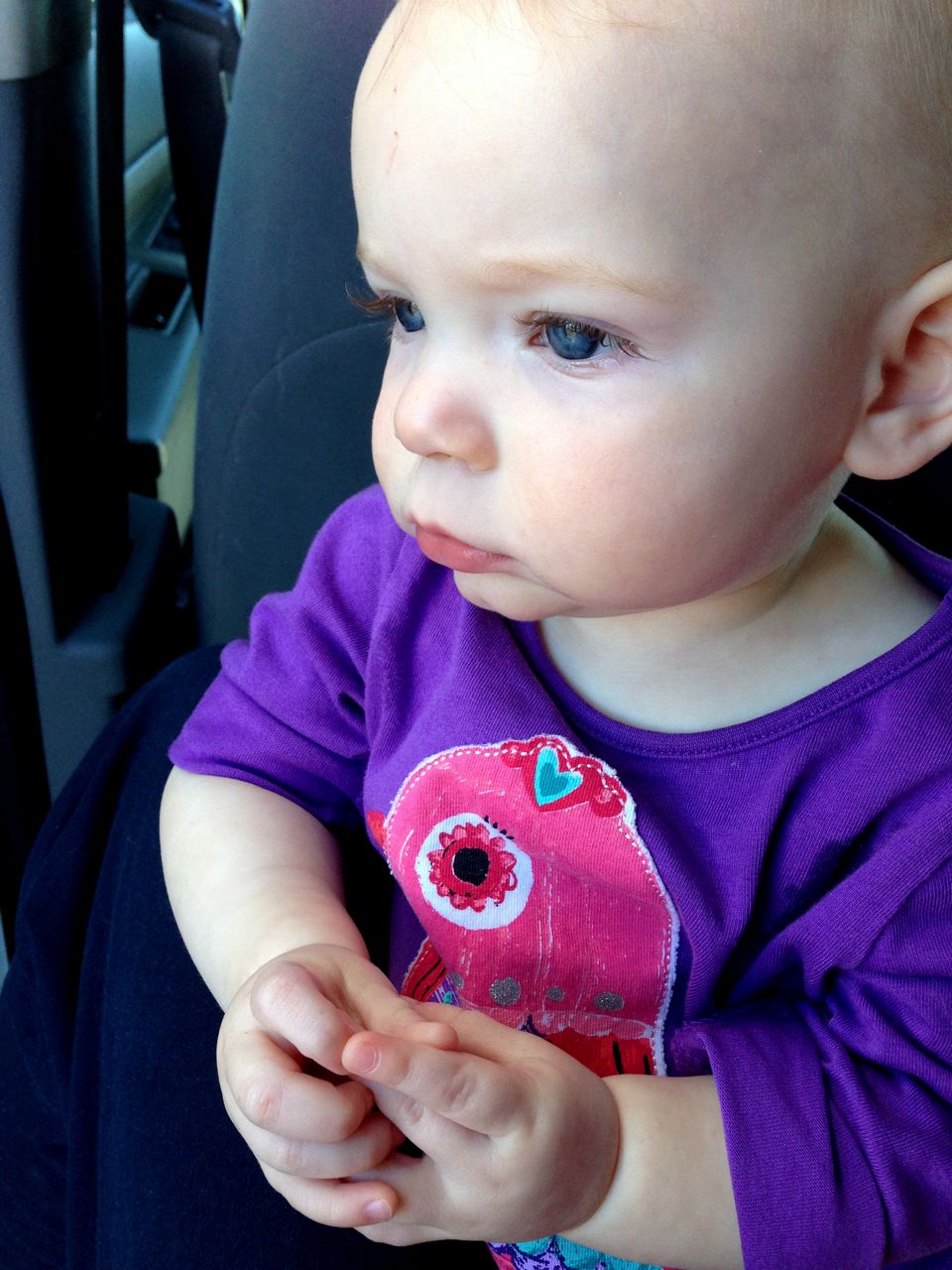 Diaper Changes
Highchairs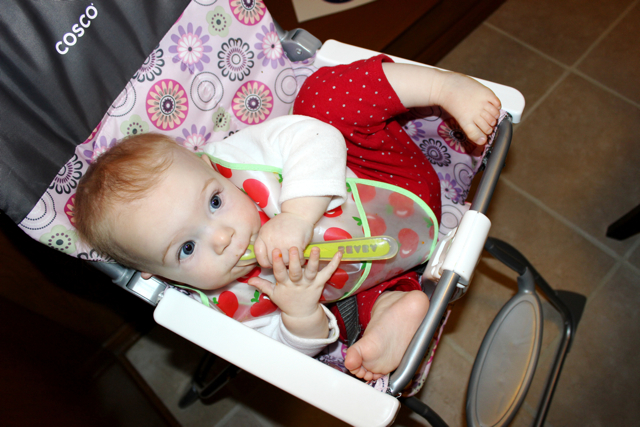 Long drives in the car
Not being allowed to crawl around on the ground at the airport
The Snowsuit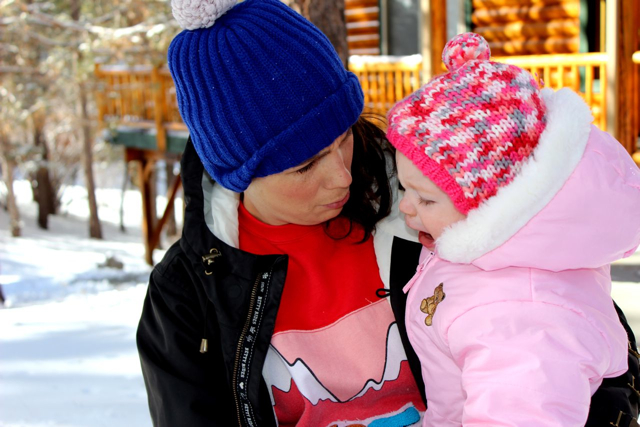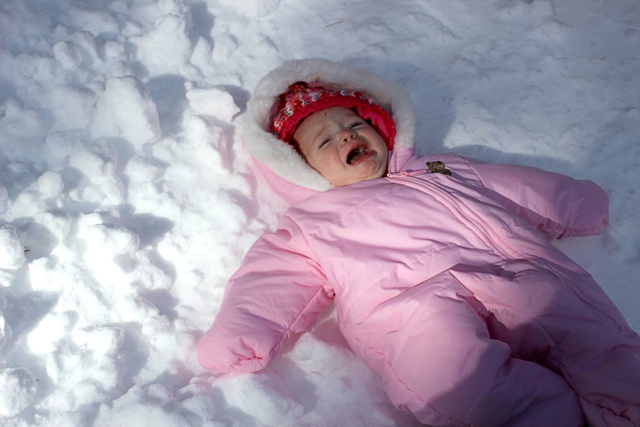 Milestones:
Olivia's First Christmas Highlights
Christmas at Mamaw's
1st Cousins Bath at Mamaw's House with Rylie (5) & Remie (7 mo)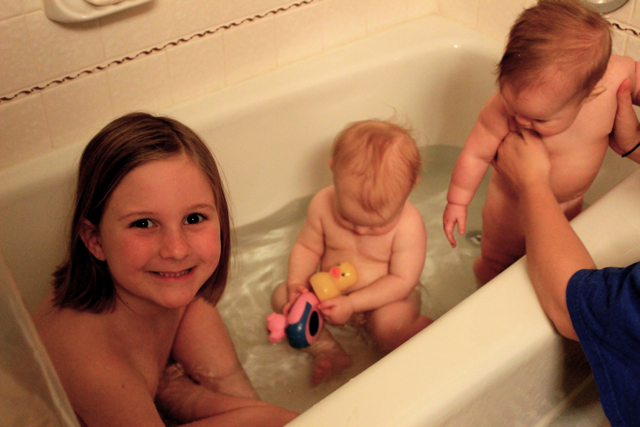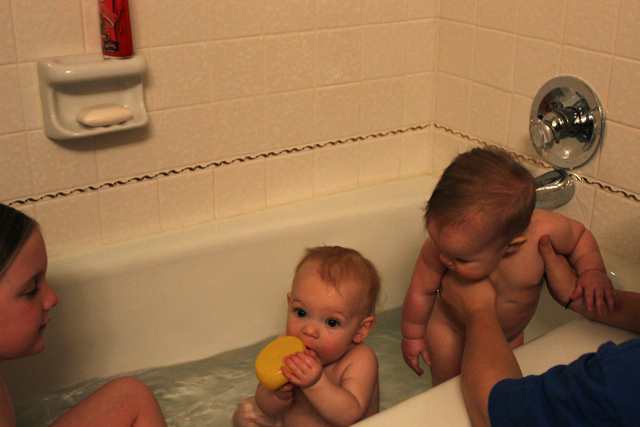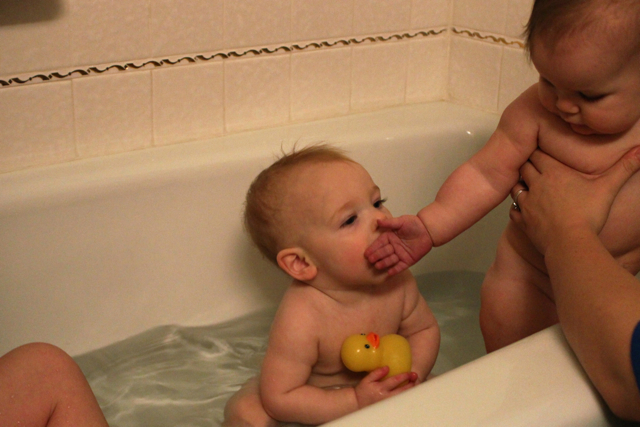 Christmas Party and  Christmas Play at Great Papaw's House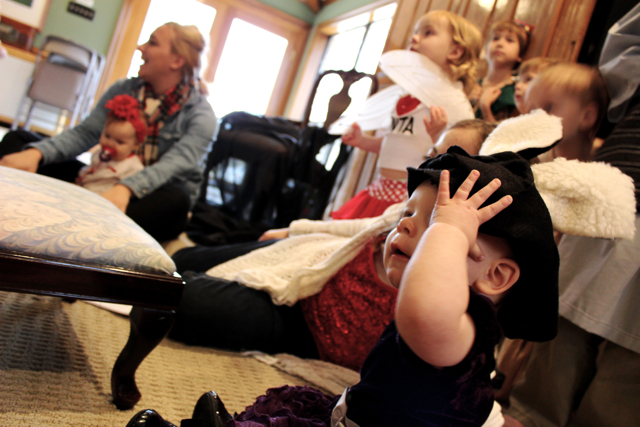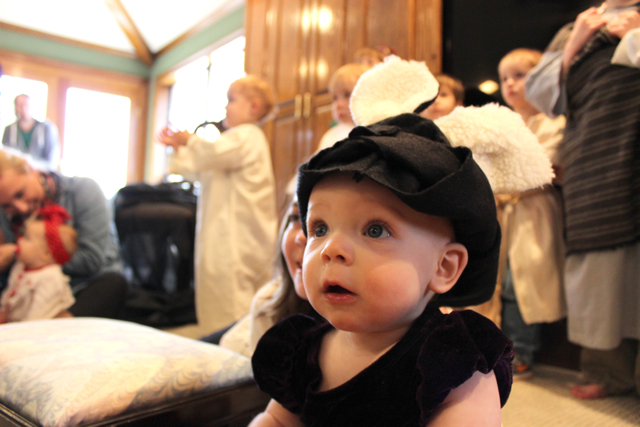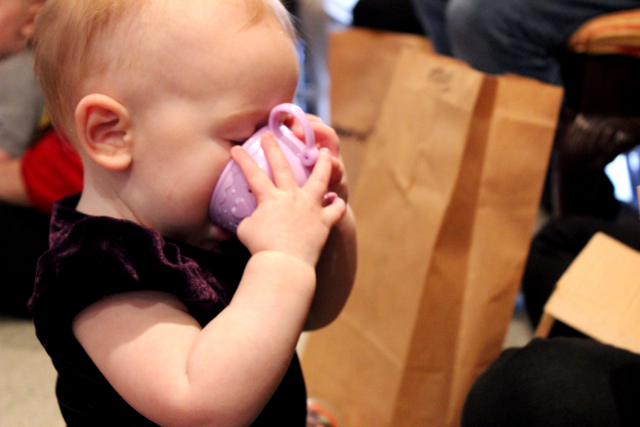 1st Christmas in CA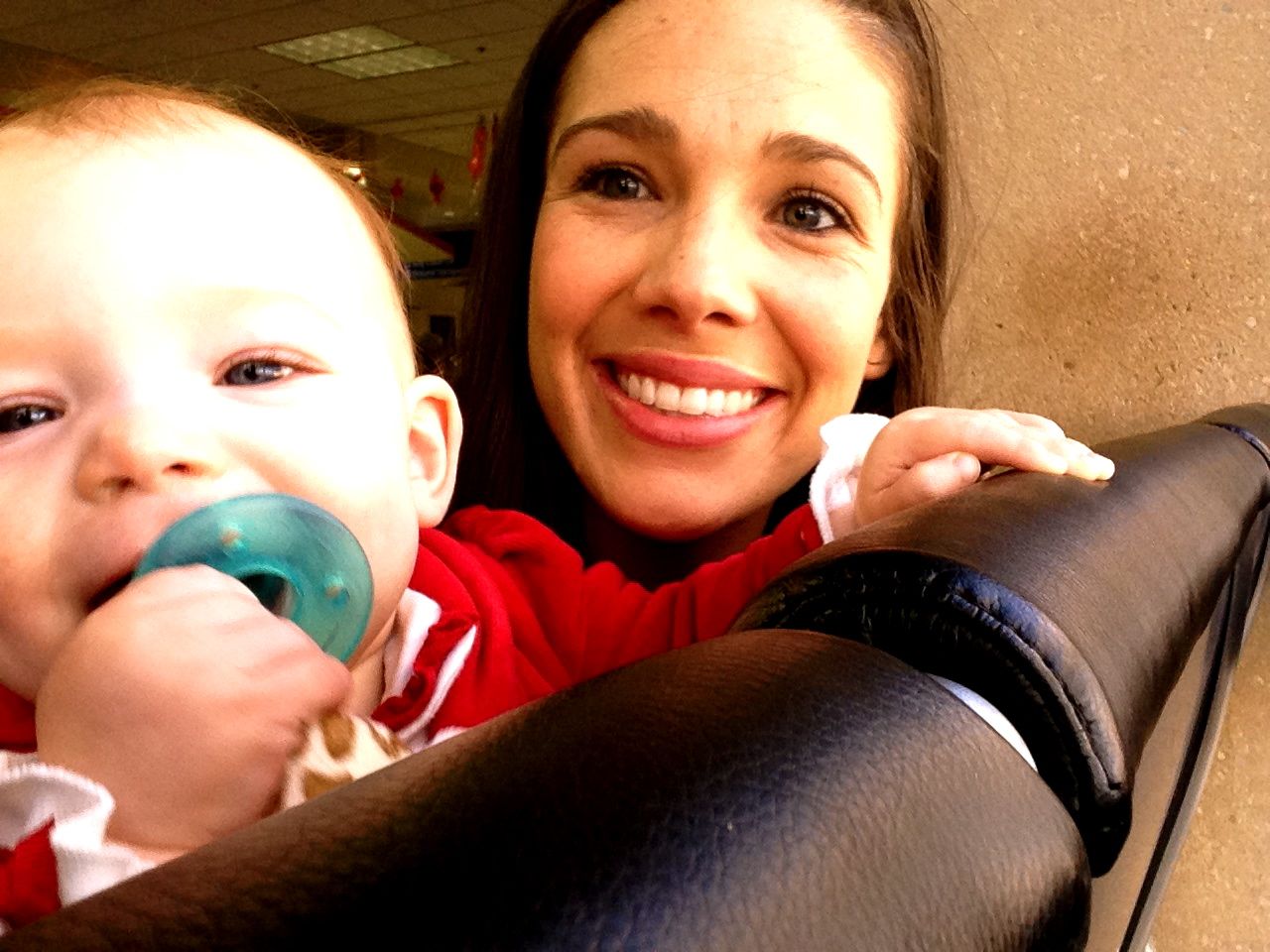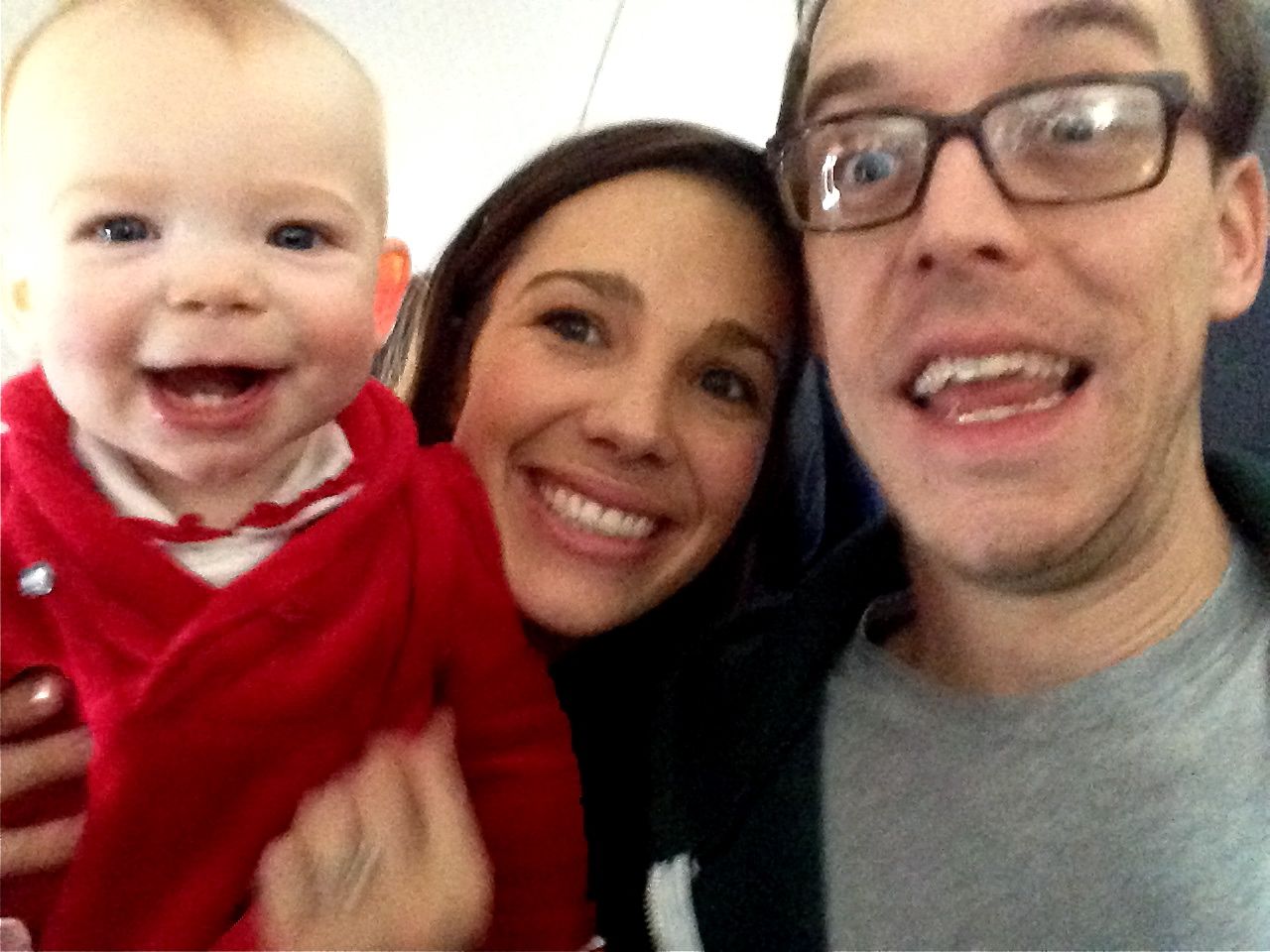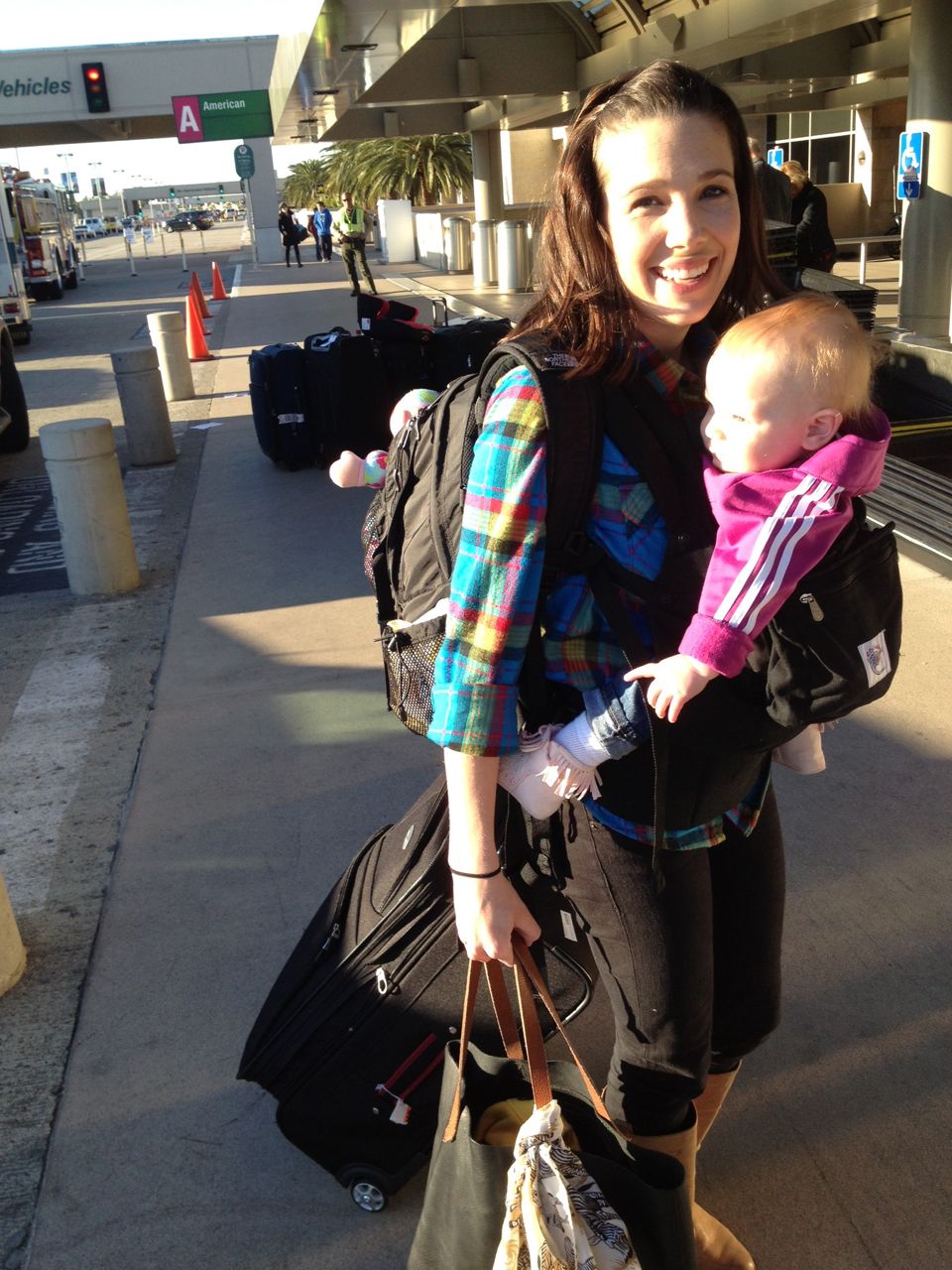 Christmas Eve Service @ St. Margaret's in San Juan Capistrano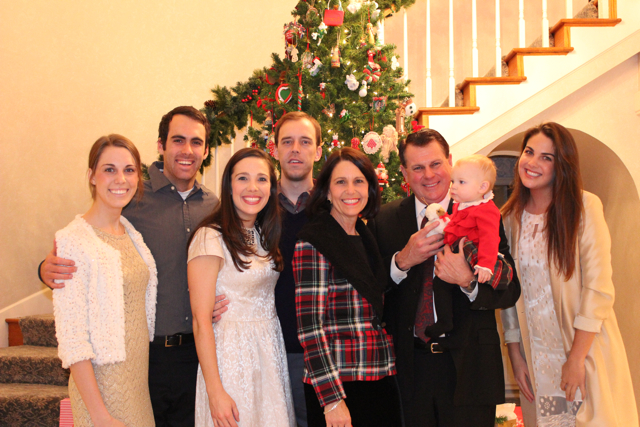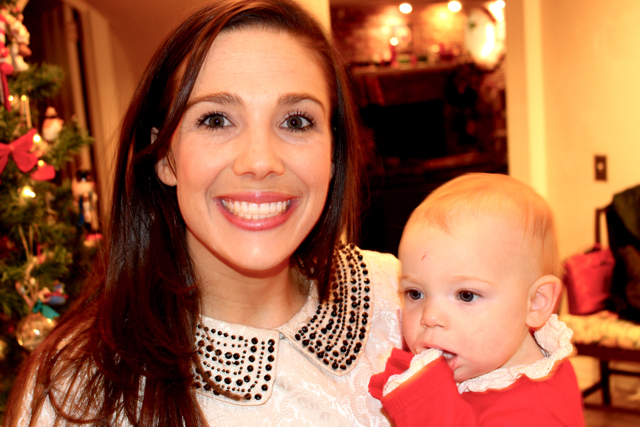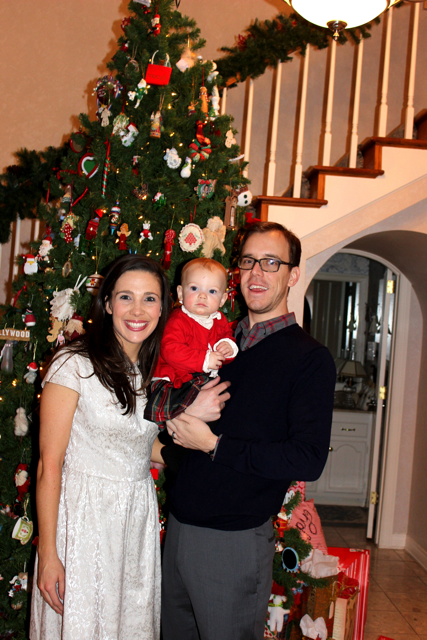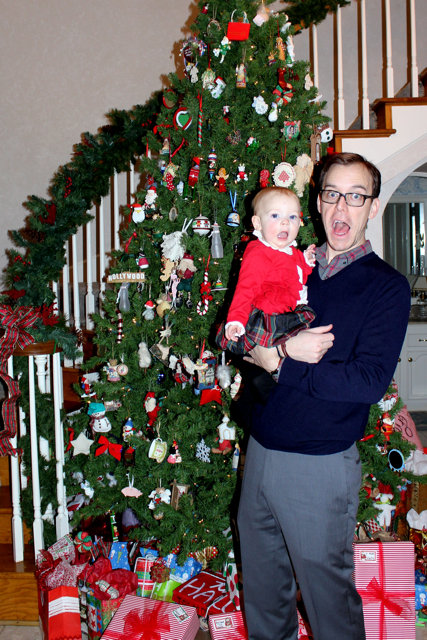 Christmas Morning Presents and traditional Christmas Breakfast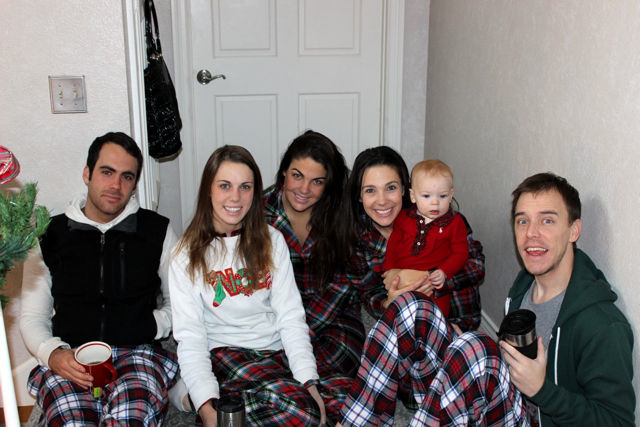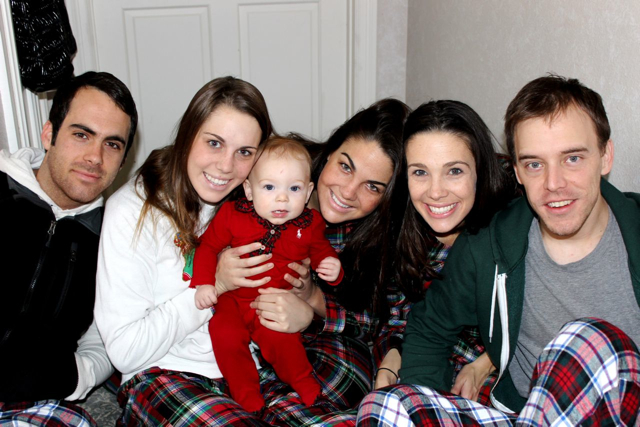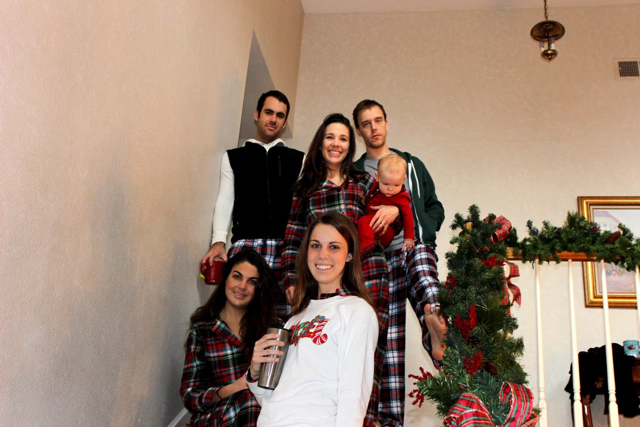 Opening Presents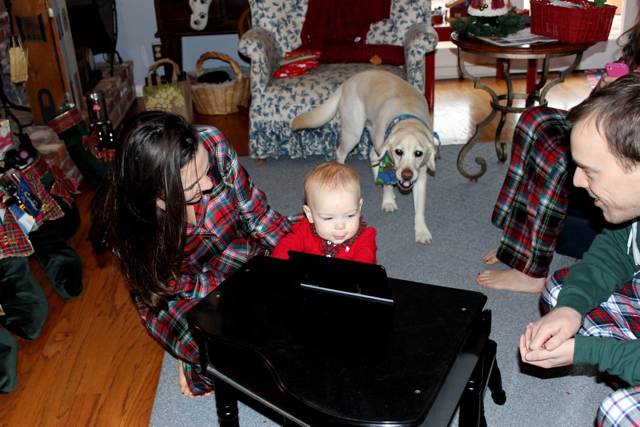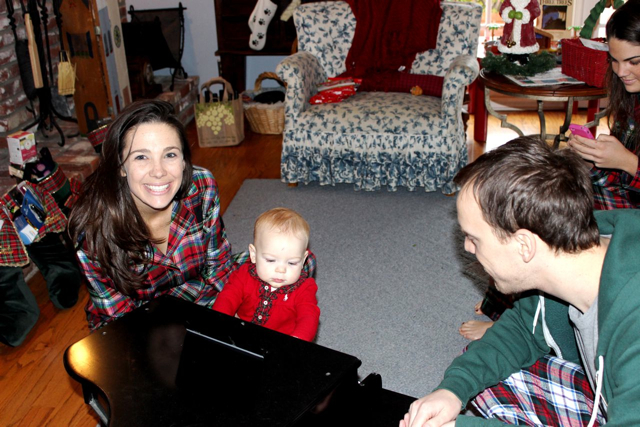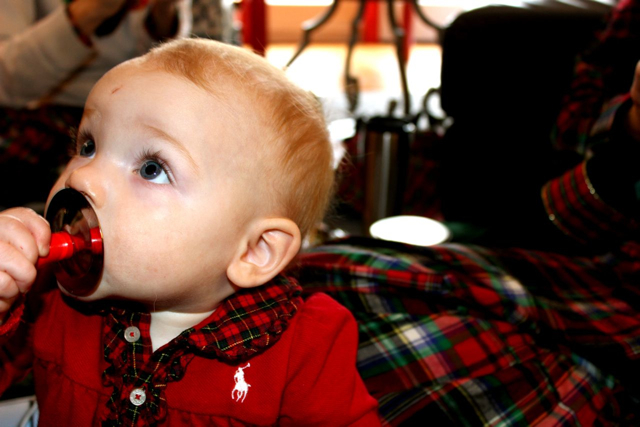 1st trip to the beach on Christmas Day Tide-Pooling & Exploring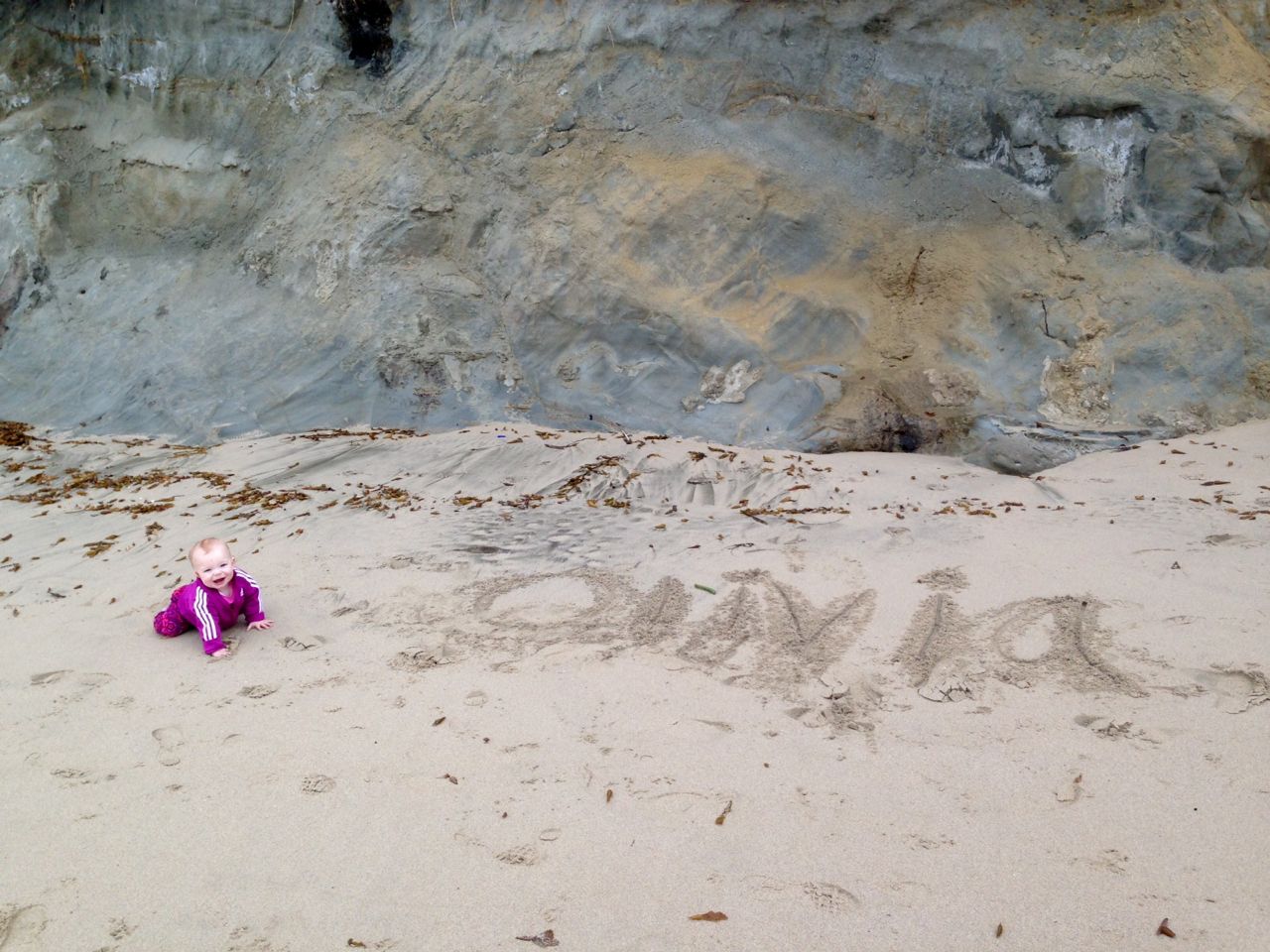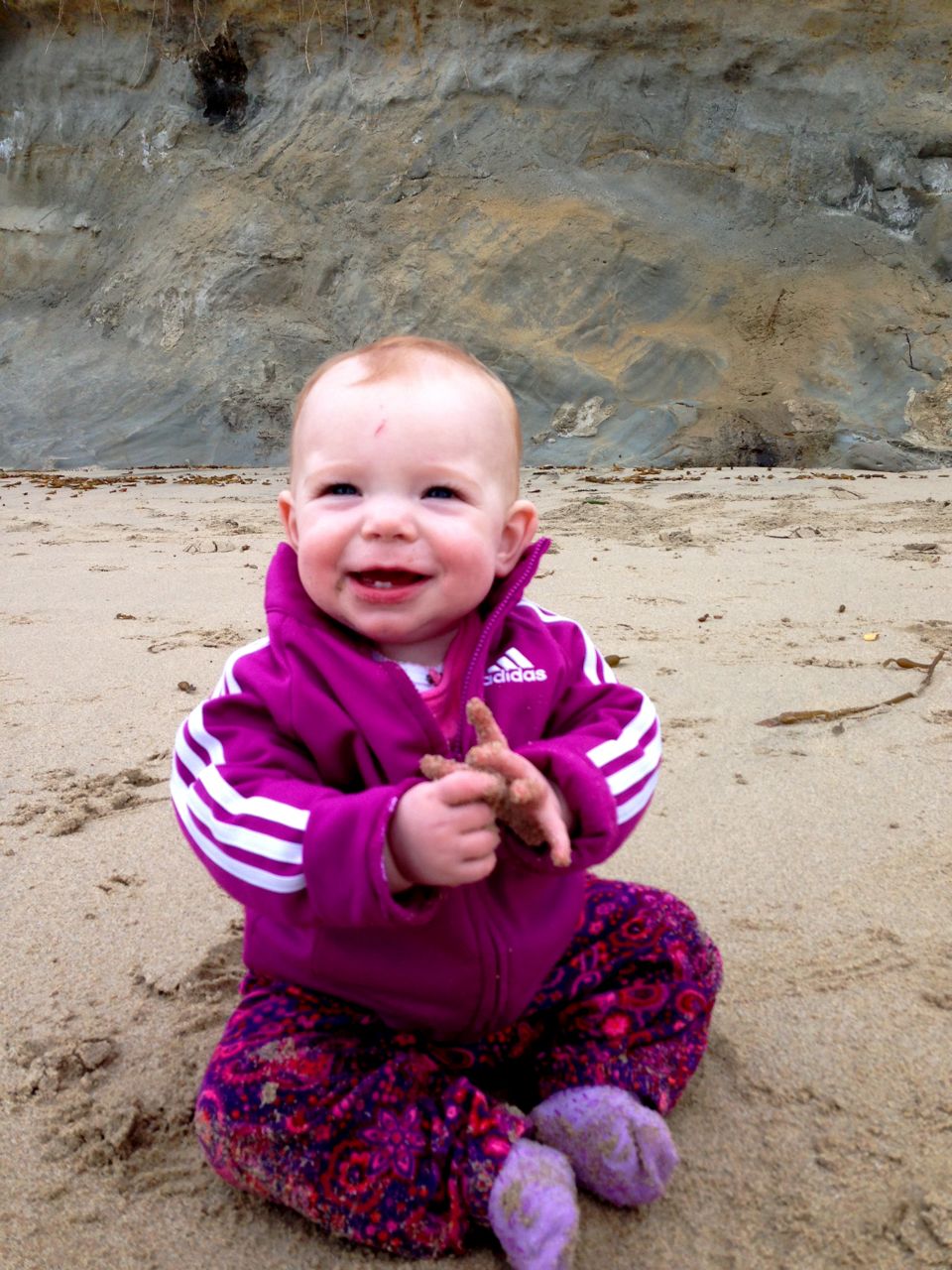 1st trip to Big Bear (Also first time in the snow!)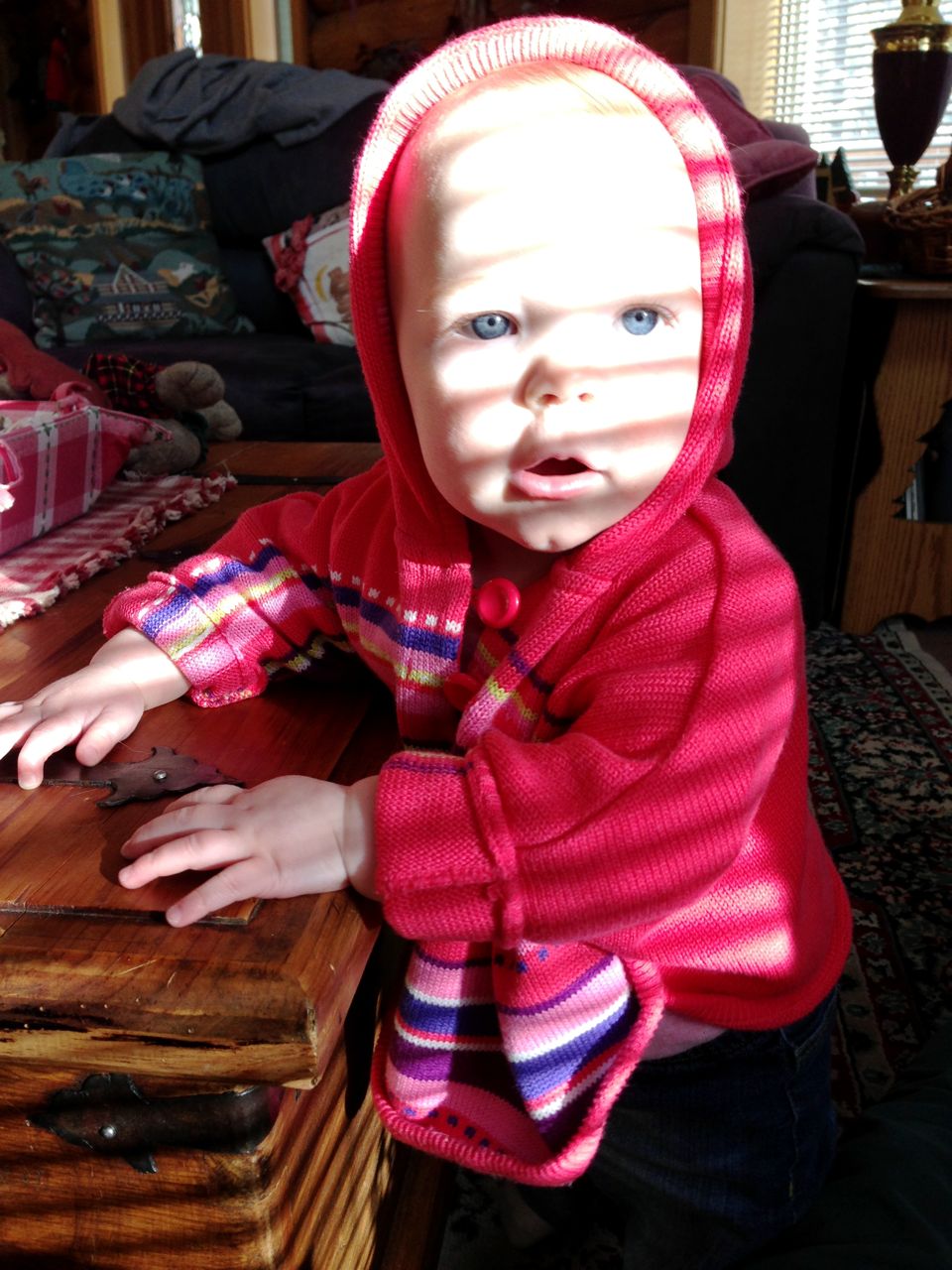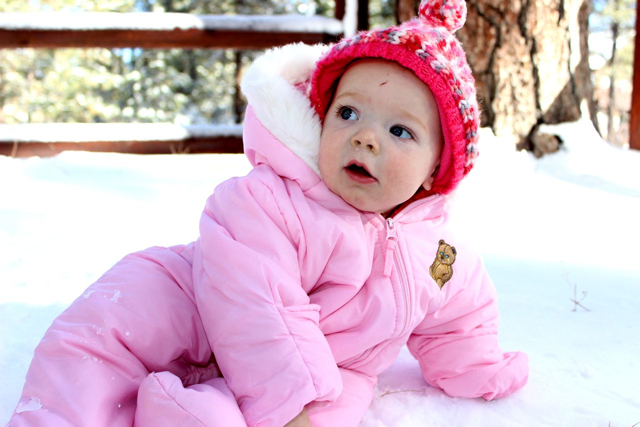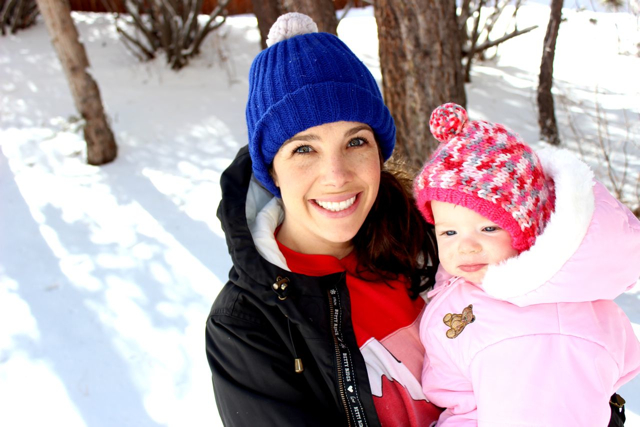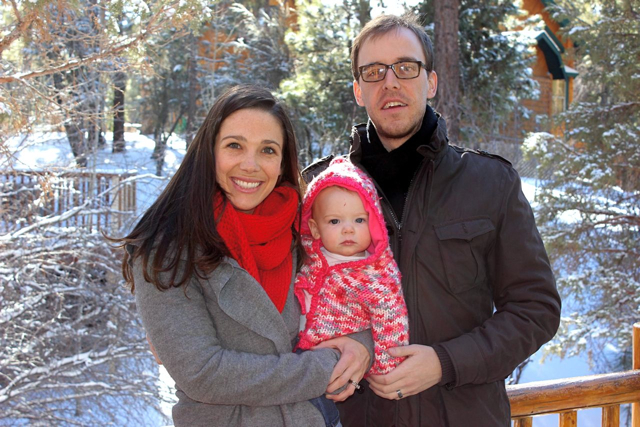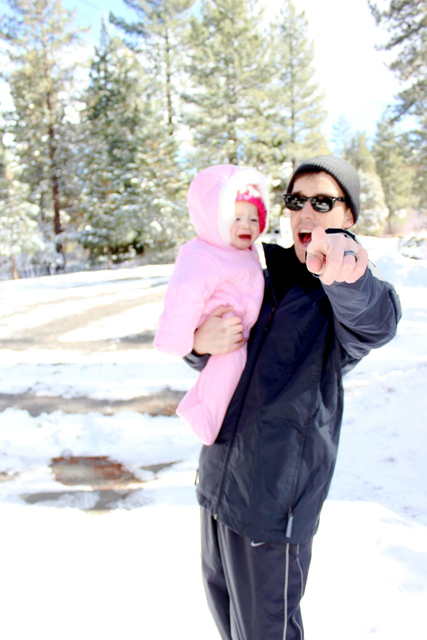 1st brewery tour (@ Stone Brewery in Escondido, CA)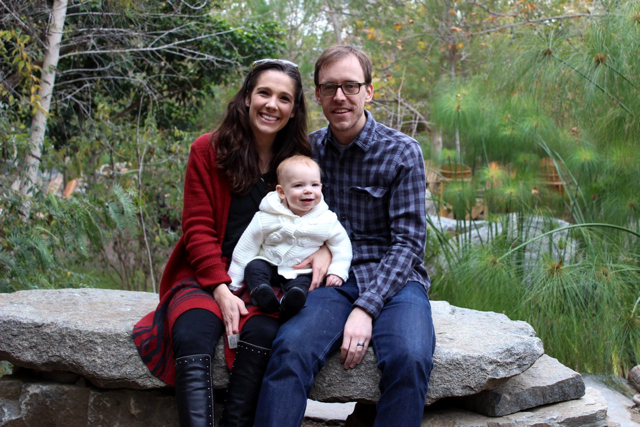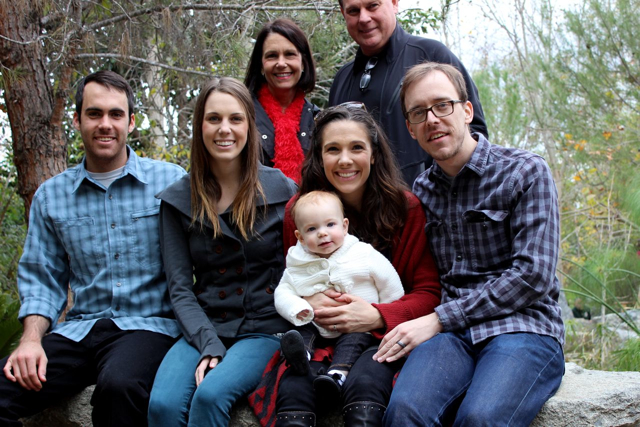 First real word: "Baby" … except sometimes it sounds more like "BAY-BO"
Other "Words" : Mama, Dada, Geee, Durg Durg Durg (maybe Dog? maybe Durch?)
Patting her tummy, Patting Mommy and Daddy's back
Pointing at everything and making sounds that sort of sound like "dis" and "dat"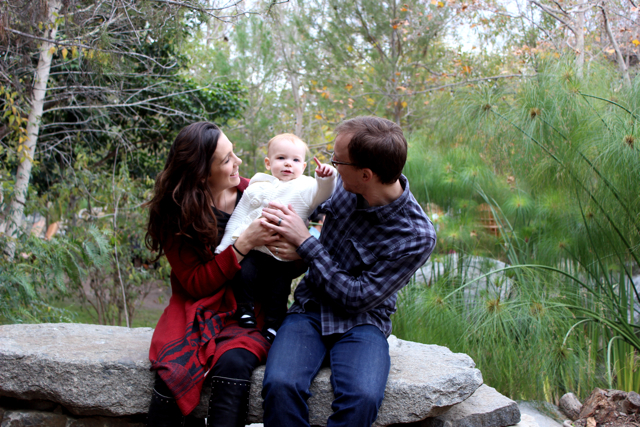 Reaching up high (WEEEEEE!)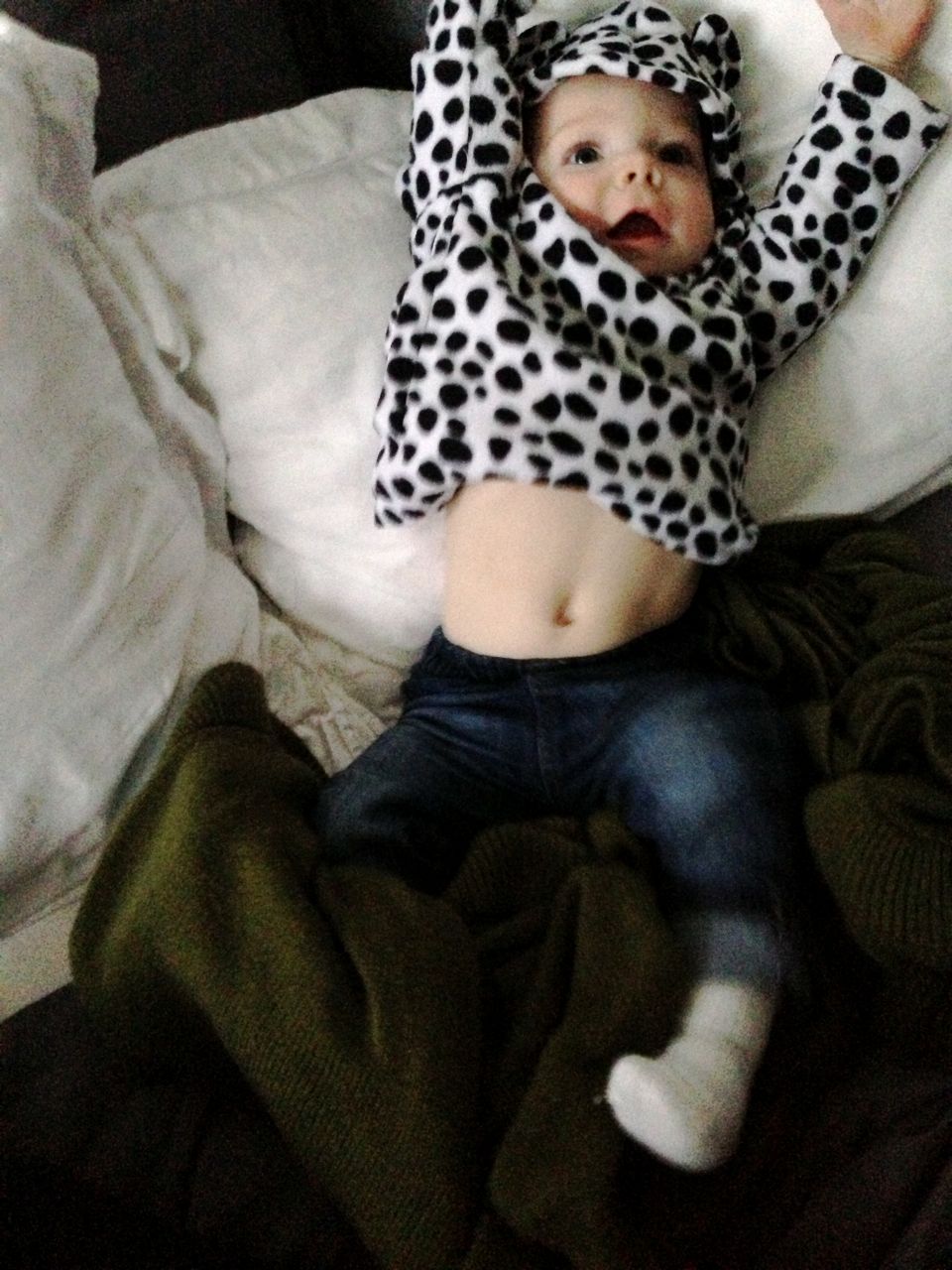 Giving Kisses… big, open-mouthed, wet ones.