Even as a stay-at-home Momma, I look forward to the weekends. Everything just seems better when Daddy is home; Liv and I are both happier. We're really very lucky that Daniel + I enjoy our work as much as we do. Dan is finally enjoying the type of work he's doing – most days his job is equally fulfilling as it is challenging. I obviously LOVE staying home and can't imagine what life would be like if I'd returned to work after Olivia was born. Still, sometimes M-F seems like an eternity in comparison to the weekend blur.
This past weekend we actually got to sleep in a little bit. And by "both" I mean… He slept in on Saturday and I got up with the baby and on Sunday we swapped. Also – by "slept-in" I mean… 8:30AM. Mostly, I'm a morning person and my little 5AM alarm clock (A tiny kicking and giggling, co-sleeper) usually   doesn't bother me at all… HOWEVER, lately, with the pitch black mornings… I've not been as happy to hop out of bed that early. On Saturday we started the day with Beer Biscuits + Bacon… always a good way to kick off the weekend. Olivia took a good long nap. Momma got an uninterrupted shower! We enjoyed a late lunch with Uncle Dallas at Stackhouse Burgers (Mentioned Here) If you live in the East Dallas area, I highly recommend giving it a try. Wonderful burgers (in my opinion, much better than Twisted Root), great salads, specials and sides. Definitely our go-to neighborhood joint. We enjoy the shaded patio, friendly staff and delicious food at least 2-3x a month. (Liv enjoyed the Avocado!)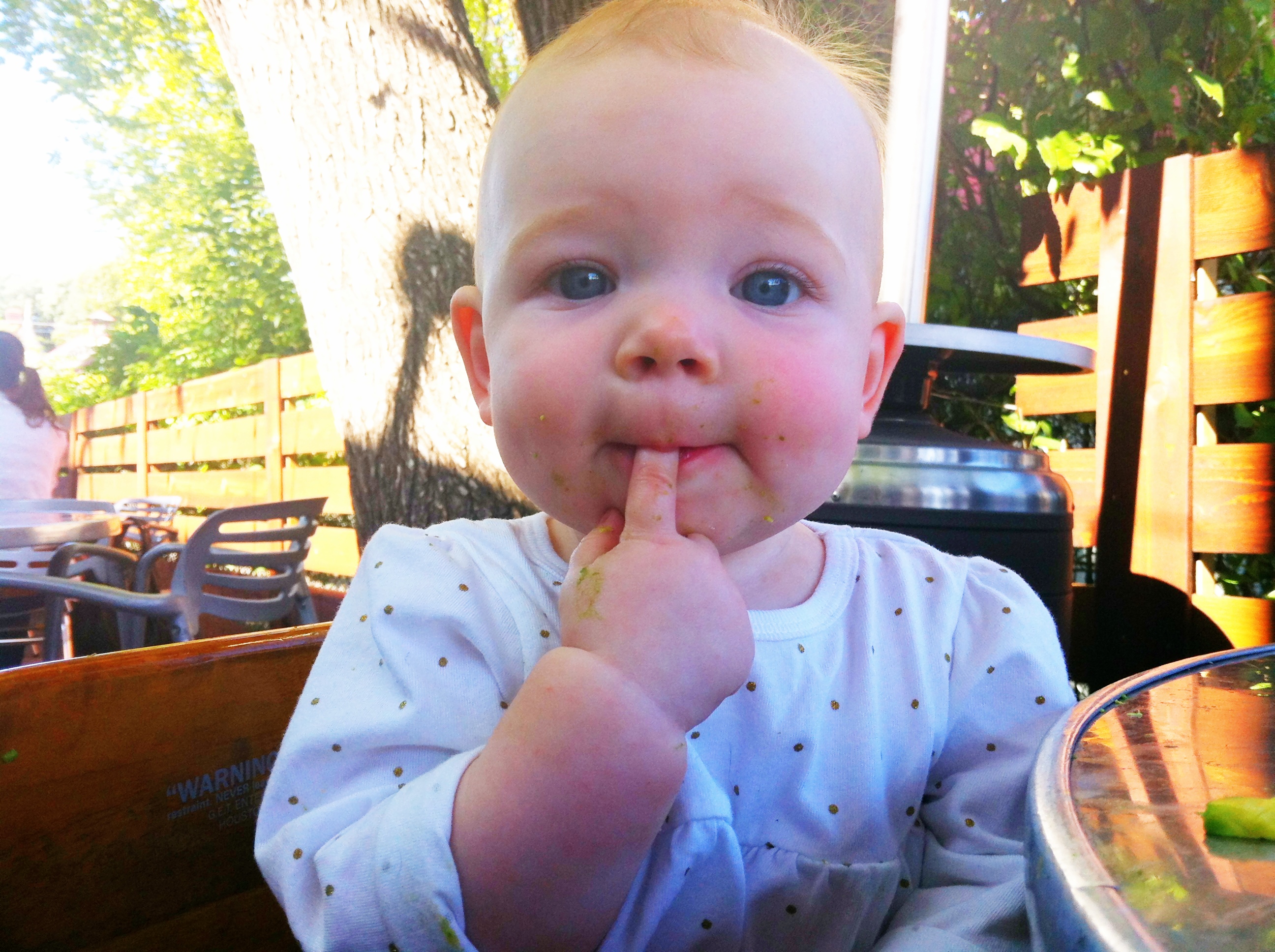 Saturday afternoon Liv and I played on the floor of Daniel's new office while he worked for a few hours then we spent a quiet night at home.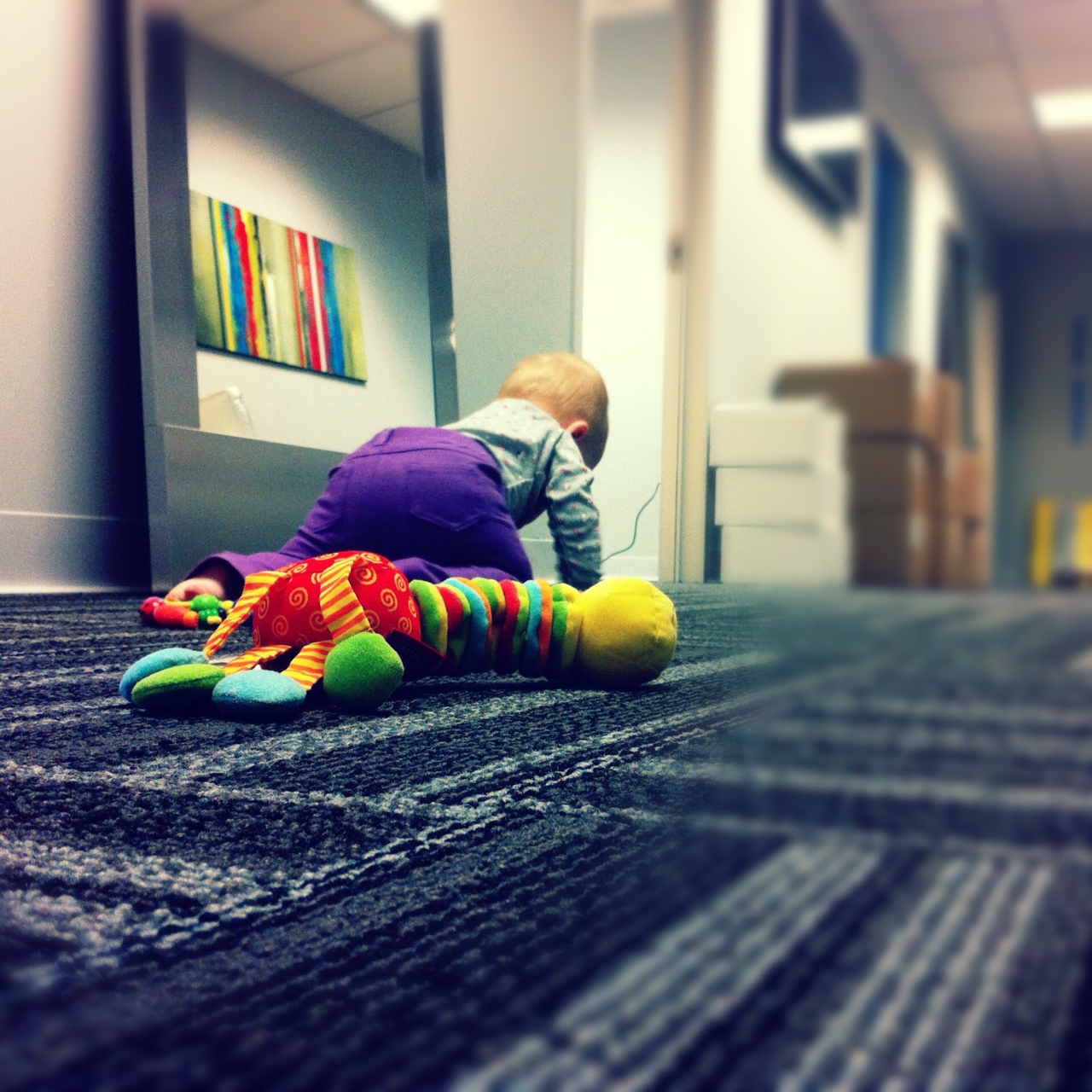 Sunday after church we made the trek out to Flower Mound to play at the Flower Mound Pumpkin Patch – Definitely glad we checked it out but will probably stick to a quiet(er) day at the arboretum next year. Closer, less crowded and 100% FREE for us as pass holders.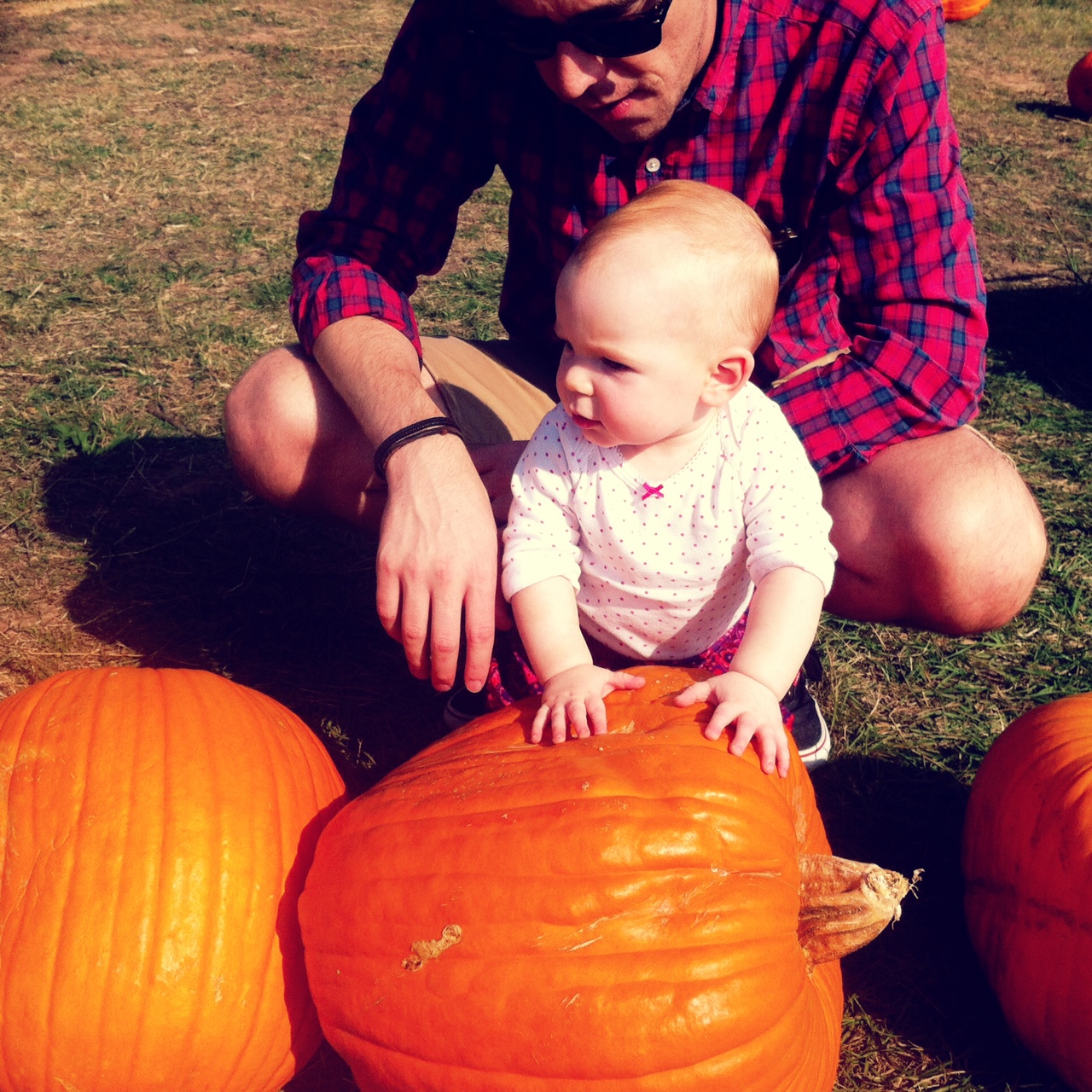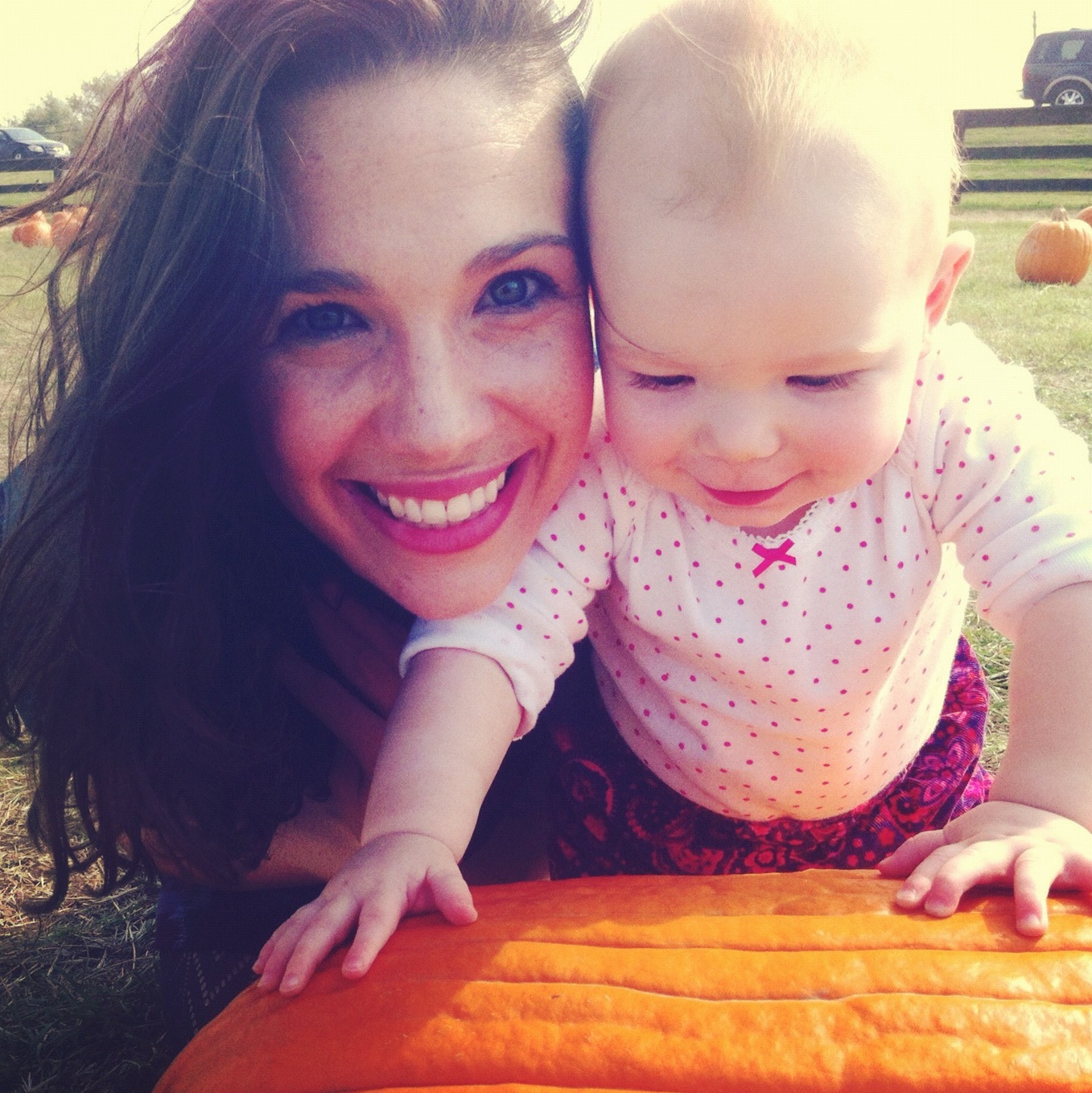 As uneventful as they are, our weekends lately are pretty much perfect.