Image from Here
La Croix Coconut Sparkling Water – I. AM. ADDICTED. This is SO much more than a flavored sparkling water… it's like vacation… in a can. Like a pina colada with zero calories (and no artificial sweeteners). I guess I should emphasize – THIS IS NOT SODA. Daniel reaches for it every time I open a can, takes a swig, immediately makes the most disappointed/disgusted face + tells me it tastes like suntan lotion. I assure you, it does not. That being said, this beverage will not appeal to soda junkies. Would be fantastic in a mixed drink – Maybe Rum + Lime. Or skip the rum and just add lime. Totally refreshing and wonderful. Frequently on sale at Target but I hear they sell it at Costco.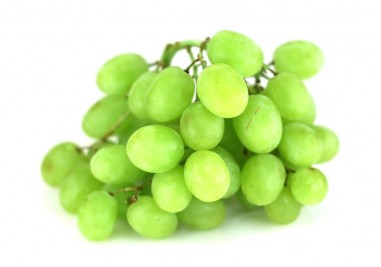 Image From Here
Frozen Grapes – My go-to, healthy, refreshing, summer snack. They're like little mini grape-flavored popsicle bites- frozen and delicious. And EASY – it's as simple as removing the grapes from the stem, tossing in a freezer bag, freeze overnight + enjoy. Perfect to take to the pool. Just eat 'em before they defrost. Which isn't hard… because they're so delicious you'll gobble 'em up pretty darn fast.
Image From Here
Bumble & Bumble Surf Spray – Summer in Texas can be miserable. Just the thought of heat styling my hair makes me feel disgusting and sweaty. Plus, I'd rather imagine myself 18, driving down PCH, with a salty, stickiness in my air-dried hair only achieved by a good dunk in the pacific ocean. Luckily, with a few spritzes of B&B Surf Spray, I'm good to go – fresh out of the shower. No electricity needed. Well, except the A/C. $24 for 4oz Buy Here or in stores Here
Image From Here
Elta MD UV Clear SPF 46 Moisturizer – Really this is a year-round necessity, but Summer-time always heightens my awareness of the importance of protecting my skin against sun damage. This moisturizer is a bit of a splurge but is really great if you have acne prone skin or oily-tendencies. I usually mix with Laura Mercier Oil Free Supreme Foundation to create my own version of the tinted moisturizer. (Laura Mercier offers a tinted moisturizer, but it only offers SPF 20 and you can basically get the same effect by mixing foundation + moisturizer and even save a little bit!) That's my 2 cents… Nice, lightweight coverage + protection. For Elta MD -Ask a dermatologist or Buy Here
Image From Here
Jergens Natural Glow Daily Moisturizer – I have a secret love for creating my own concoctions and cocktails of products. I already mentioned a sort-of DIY tinted moisturizer recipe. I've also been known to purchase this Jergens lotion in the "tan to dark" shade (I'm pretty fairly complected) and mix with Aveeno Daily moisturizer with SPF. Again Protection + a hint of tint. and Cost effective. Buy Here or Here ($23/3pk)
Note: With a 5 month old baby – rare are the days that I actually put lotion on my legs… or makeup on my face for that matter.
Featured Image From Here