We all have things we say we're going to do but know we'll never get around to. When I was pregnant, I had high hopes for having more time to "DO" once I was a full-time stay at home momma. I even dreamed up a list of "Post Peanut Projects" that I hoped to accomplish in the first year. Who knew it would be so difficult balancing fun + entertaining activities for the baby with productivity + projects. No longer can I clean the entire house in one day. Liv will not allow it. She'll sit patiently or hang in the exersaucer while I clean one room… maybe two. Never the entire house. I'm slowly figuring out how to "stay on top of it" and wiggle in one project at a time. I'm reminded of a quote that I first came across when reading, Mark Albion's "Making a Life, Making a Living" in college.
The first step is to stop doing what is making (you) unhappy. Next (you) have to act on (your) desire for change. – Mark Albion
In no way am I unhappy. In fact, mommy-hood is the most amazing and wonderful experience of my life. I can truthfully say; I enjoy it more and more each day, even on the bad ones (and there are bad ones). That being said, I need to make a better effort (<—See, that's me taking responsibility) at planning less and doing more.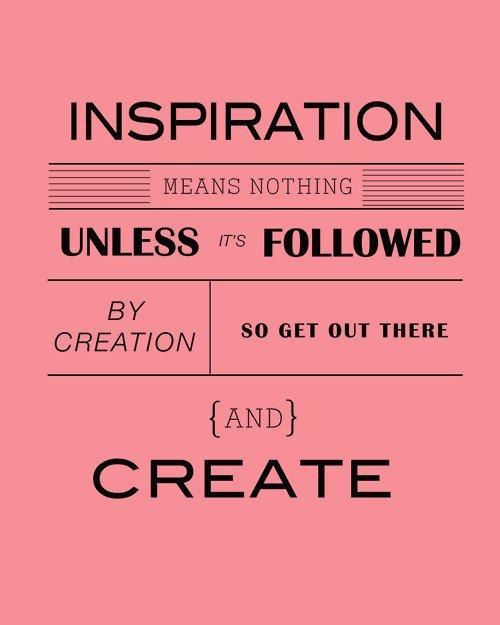 Image From Here
I've mentioned before that I come from a long line of planners + calendar-a-holics. Most influentially, my mom. This past week left me with a whole new appreciation for her. Daniel was out of town for the better half of the week/weekend at a Microsoft conference in Seattle (Actually, Redmond, WA). To say I'm excited for him to be home this afternoon is an understatement. Just in case you don't really know me or my family…. I'm the oldest of 4 – my brother Christopher (24) and sisters Bethany (21) Emily (19) and I are all between 18 mo. and 2 years apart. Growing up, I had NO idea what this meant for my mom. My dad is a top executive with a major retailer and has always traveled a lot (we're talking 3 to 4 out of 5 nights a week) but still managed to coach little league on the weekends. My mom juggled 4 under 8 years old… multiple car seats… diapers…all of that laundry and grocery shopping. I just can't fathom. And we were always doing fun + educational stuff (especially during the summer) – going to the beach, zoo, library, etc. She's also one of the most creative do-ers I know. I could write an entire post about how amazing a mother my mom is but I'll save that for Mother's Day 2013 and just say "I don't know how you did it mom – You're my hero."
Featured Image Here