The other day, I was inspired to get crackin' on some of the organizational projects on my to-do list. I was over at a friend's house and noticed a list of "clutter zones"  typed and posted on her bulletin board. She had scratched a few of these areas off the list, noting that they had been DE-CLUTTERED. A bit of a list-junkie myself (see here and here)… I came home and created a very similar (and I might add… much longer) list of Clutter Zones. Where did I start?  The ever-so-necessary "junk" drawer. Everyone has one. Everyone needs one. But it CAN be organized. The real question is… Will it stay organized?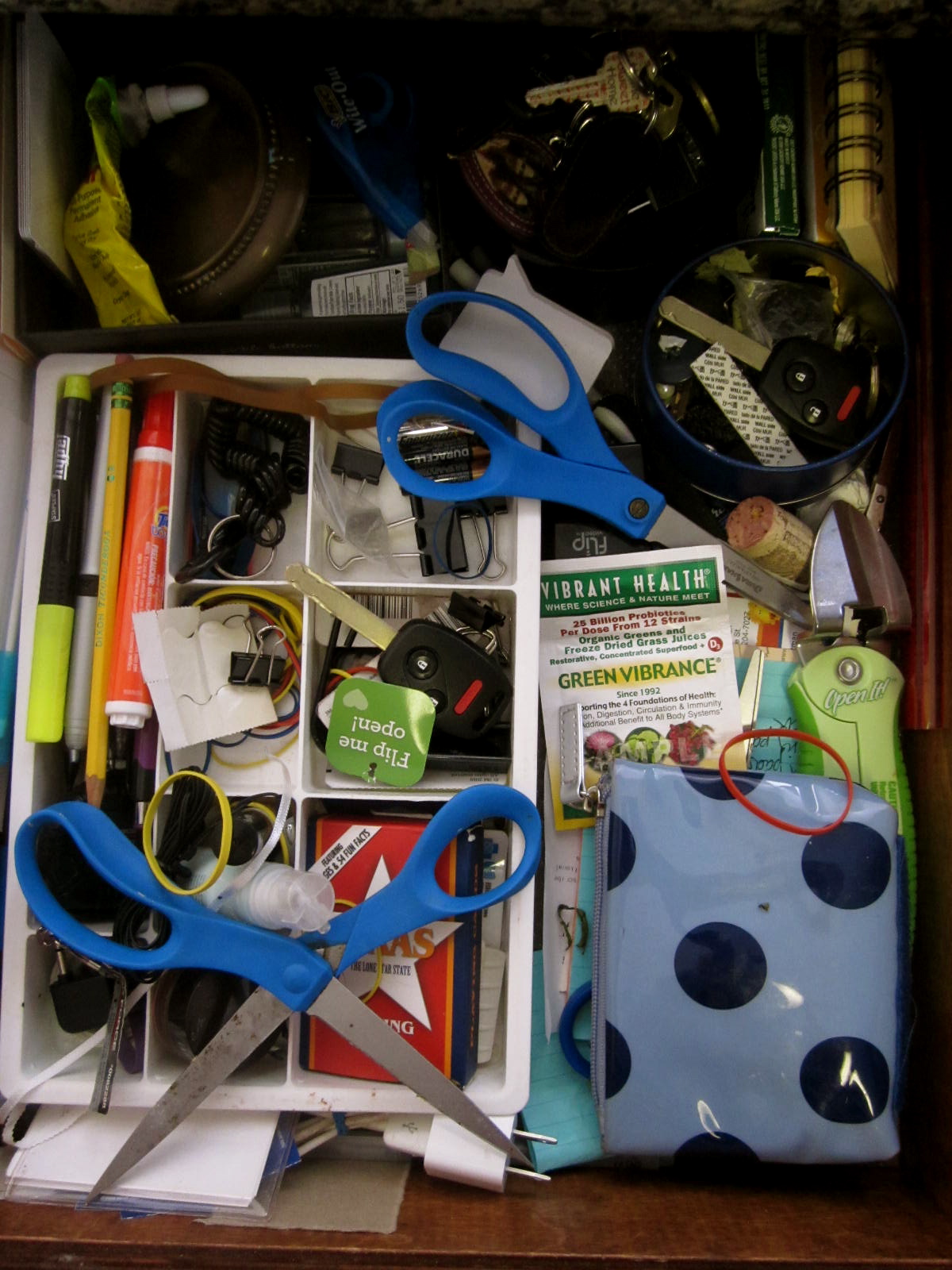 I thought it might be fun to share some of the most interesting finds… even some treasures… buried deep in the depths of the junk!
Tiny tape measure
Macy's magnifying ruler + name tag
Single-serve Green Vibrance packet
Bowl of miscellaneous buttons
Bowl of Keys (no clue what most of them unlock)
2 sets of headphones
Tiny fingernail scissors
Origins Peace-of-Mind Headache relief cream
Postcard stamps
6 mini hand sanitizer bottles from Bath & Body Works
An extra iphone charger
Rayban Wayfarers
Meddlesome Moth Coaster with 2012 New Years Resolutions + Predictions from NYE dinner with friends hand-written on back.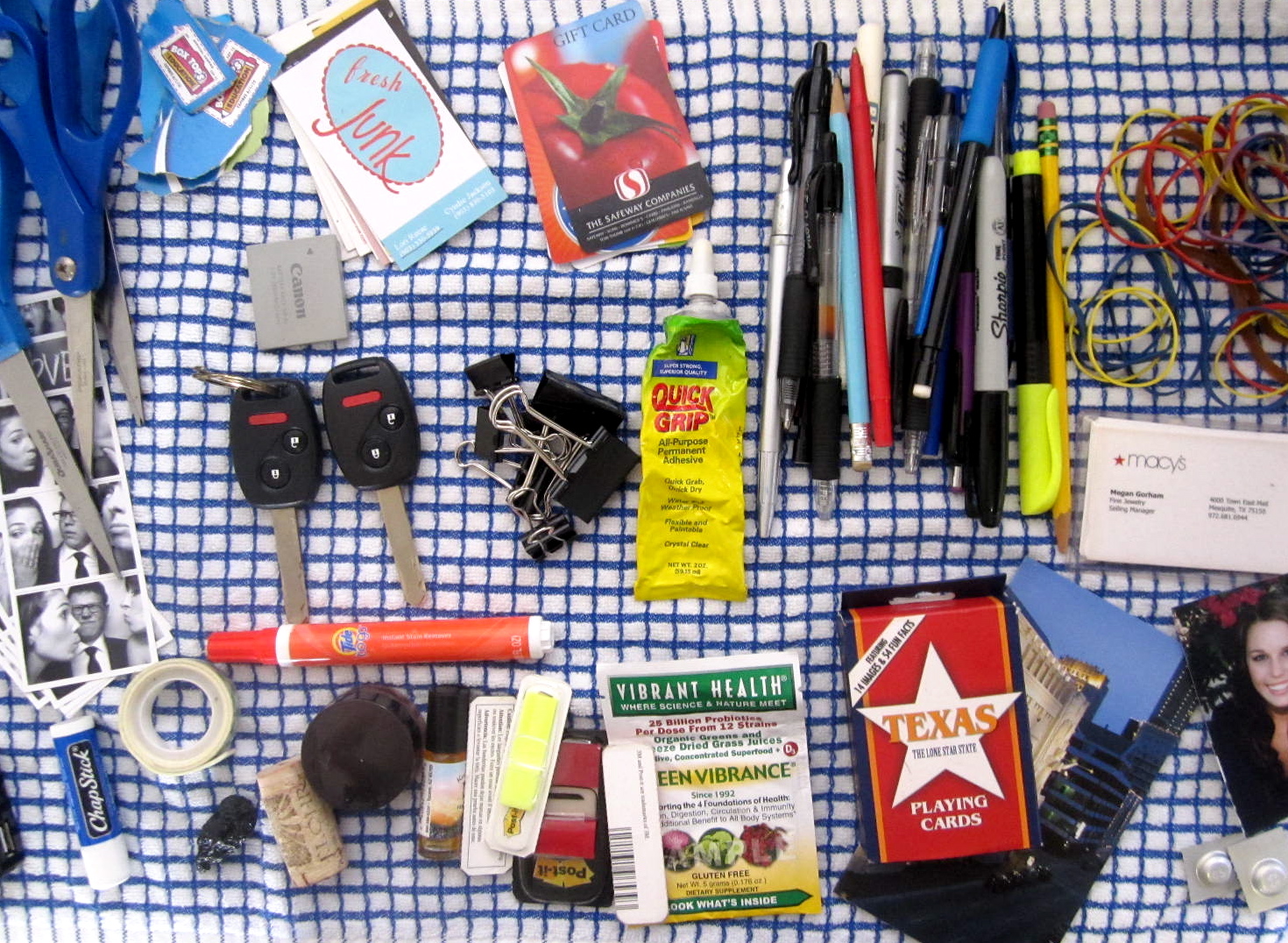 3 pair of scissors
Photobooth pics from a wedding in 2011
Deck of Texas playing cards
Emily's graduation picture
Tide to-go stick
Quick Grip
Extra car keys (including keys to my Jeep Liberty that we sold over a year ago)
Various pens, sharpies, notepads and rubber bands.
Old business cards
2 claritin redi-tabs
Miscellaneous left over gift cards (those pesky ones that have $3.12 on them) 
A $100 gift certificate to Bass Performance Hall
Some box tops for education
An extra digital camera battery
A wine cork
A magic rock from Brother Gorham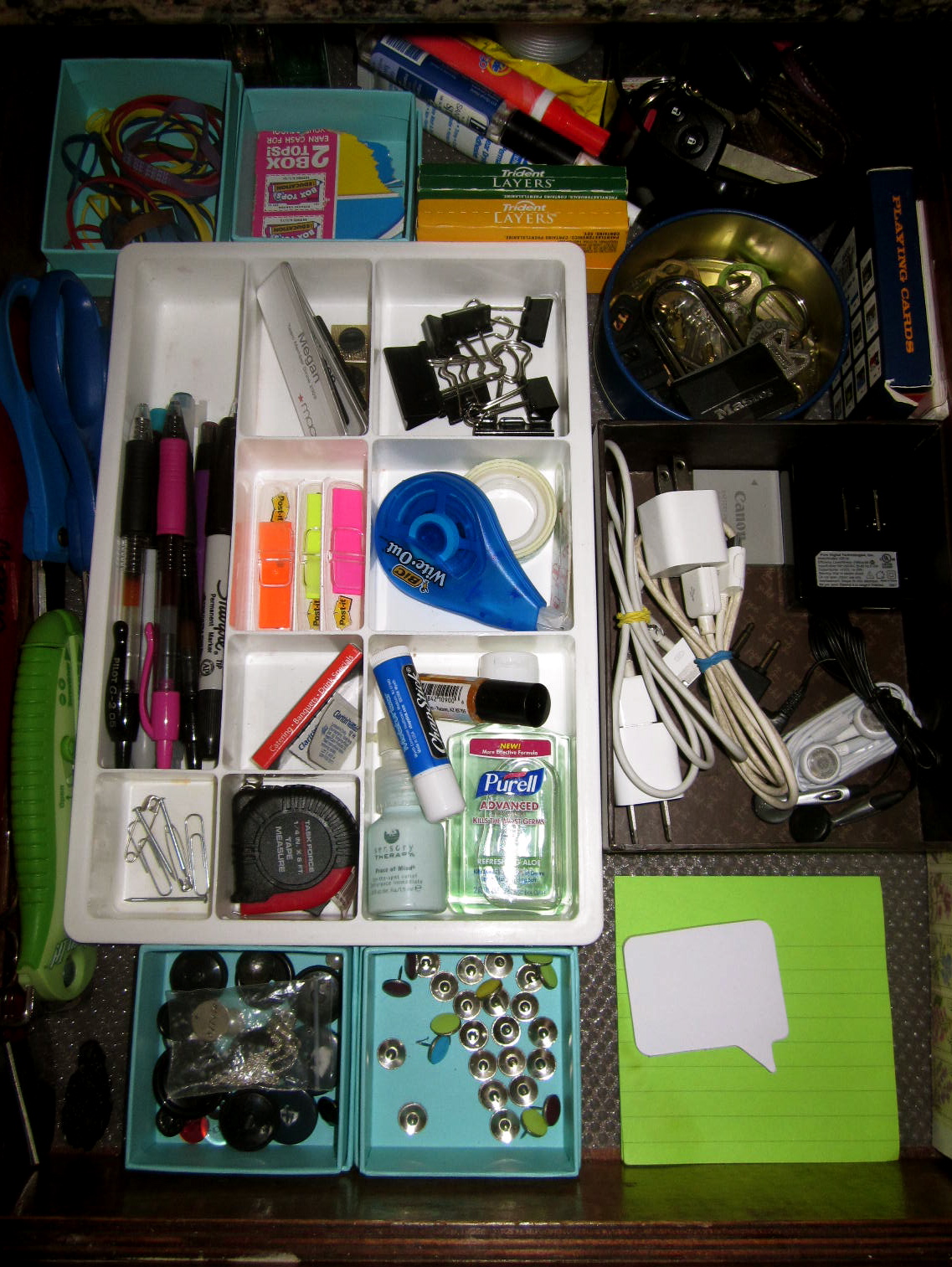 And there it is… the finished product. All organized. 
I think I'll tackle the junk in the trunk of my car next. Somehow I doubt that will be blog-worthy.
Where are your clutter zones?
Featured Image Here